It's week 2 of the $100 room challenge, and the very first thing I did this week was to paint the bathroom sink white.
I have been so curious about painting tubs, sinks, and tile surrounds since we purchased our fixer upper a few years ago.
The powder room has just a small wall mount sink, so it seemed like the perfect way to try it out and see how it goes.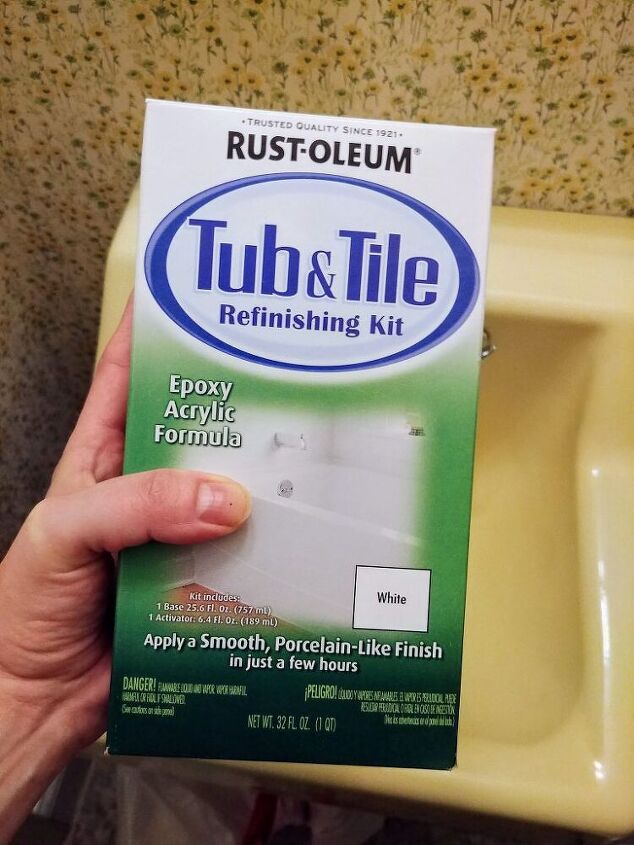 The paint kit I used is the Rustoleum Tub and Tile Refinishing Kit. It is a two part epoxy acrylic formula that mixes together to make an extremely durable finish. Overall, the process was simple and required mostly basic supplies.
Supplies
Rustoleum Tub and Tile Kit
High Density Foam Rollers (or a paint brush)
Paint stick for mixing
Measuring cup (I used a cheap plastic one)
Sand paper/ sanding block (I used 80 and 140 grit)
Cleaner such as comet
Scouring pad
Painters tape
Gloves and face mask (If you are doing a large area and ventilation is not excellent, I recommend a respirator.)
Before I could paint the bathroom sink, it needed to be cleaned and sanded. The prep work honestly felt harder than the actual painting. I wanted to be as thorough as possible so this paint job would last awhile.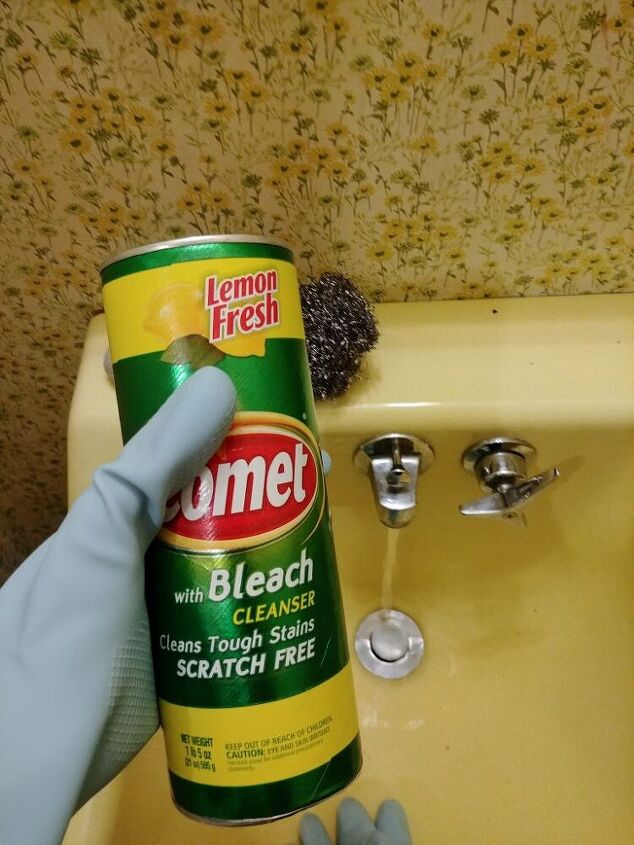 Step 2. Sand the Sink
Then came time to sand. The directions said to sand with 600-800 grit sandpaper, and I tried that out first. It really didn't seem to rough up or dull the surface enough. I wanted the surface to have some tooth for the paint to grip to.
Please Head On Over To Next Page Or Open button and don't forget to SHARE with your Facebook friends