I love a great Habitat for Humanity Restore find. These two bar stools were only $3 each. Even though they were in rough shape I knew they would be perfect to repurpose into plant stands.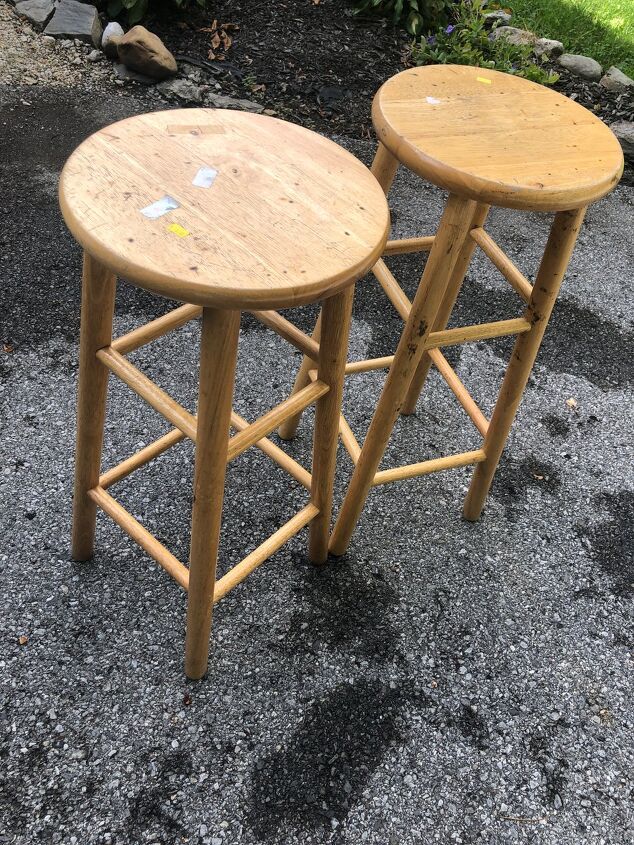 The first thing I knew that had to change was the height. I wanted low plant stands and two different heights for a layered look. I measured the legs 12″ down from the top and the other one 6″ down.
I marked them and using my Jigsaw I cut the legs one by one on each stool. They were a little uneven but I knew I could even them out when I sanded down the stools.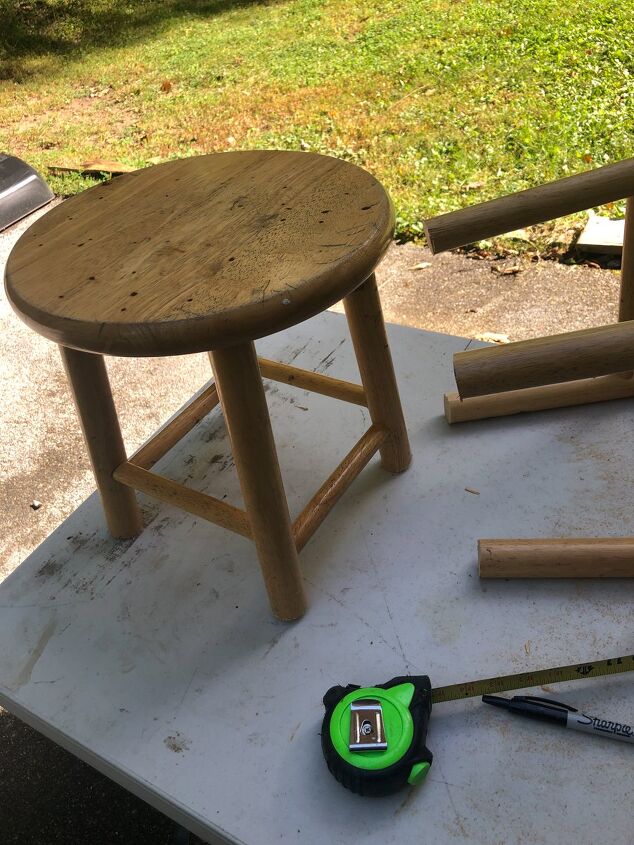 The stools were very yellowy/orange from their stain so I knew I had to sand them down and re-stain them.
Please Head On Over To Next Page Or Open button and don't forget to SHARE with your Facebook friends