A cabinet caught my eye surfing the web. It was hard to tell the details of this cabinet it was so dark in the picture.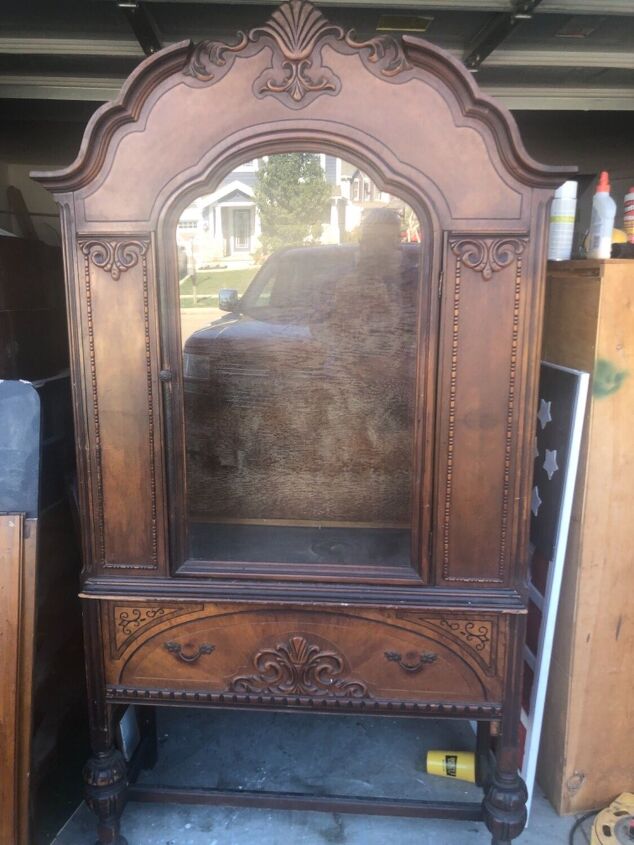 I brought it home and the first job was to repair the loose bits. Glue and nails fixed this. It came with two shelves but after 100 years they were so warped they couldn't be saved. Needing just one shelf I found an old table top and cut it to fit. Cleaning for the first time in 100 years, I used Windex and then a degreaser. A light sanding came next. I debated for days about what colors to paint it.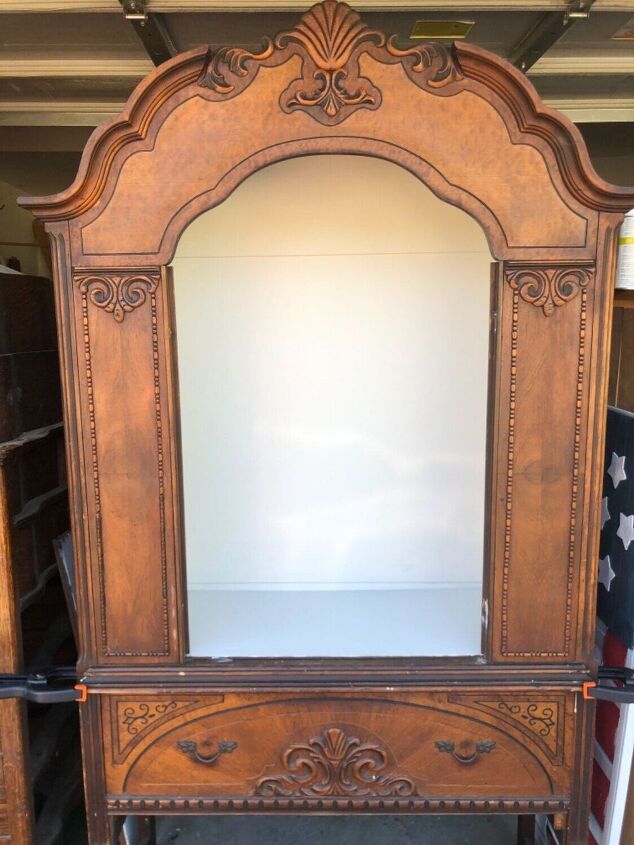 I wanted to rescue the inside from its dark place. Pale Oak worked well. I love the beautiful carved trim and machined detail so I decided to accent it with paint. Smokey Eyes Gray was the winner.
Please Head On Over To Next Page Or Open button and don't forget to SHARE with your Facebook friends