I found the perfect combination for Summer Hanging Baskets and Glider Swings…The Magical Hanging Flower Basket Awning!
Looks Beautiful…almost HGTV Camera-Ready…Solves the Need-for-Shade Glider…and provides a Magical Spot for Hanging Flower Baskets!
The Hanging Flower Basket Awning – Made in a Flash!
Let's Go!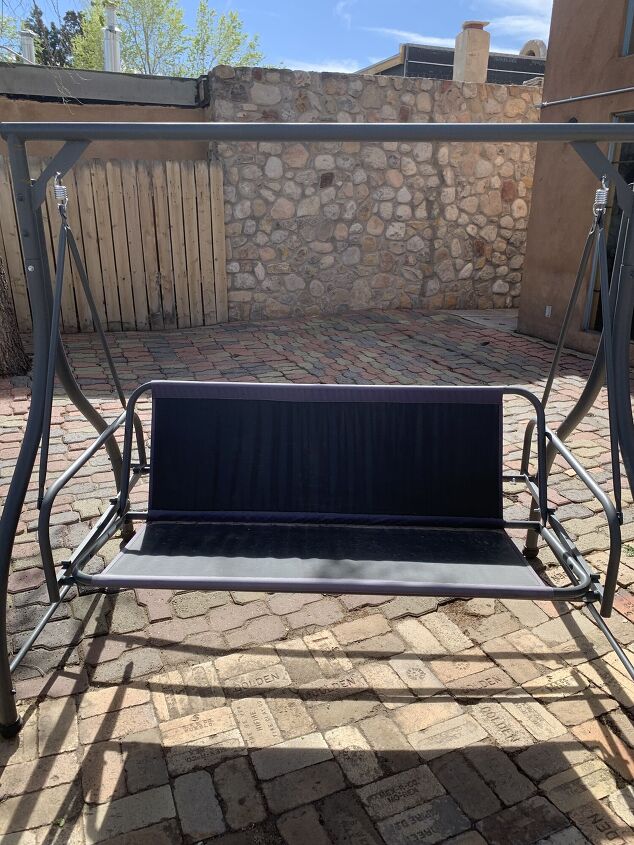 Here's the still perfectly good Glider Swing…Minus an Awning. A way too hot spot for patio relaxing.
Materials for a Hanging Flower Basket Glider Awning:
1 Large Pool Noodle (54 inch length)
3 – 12 inch Hanging Flower Baskets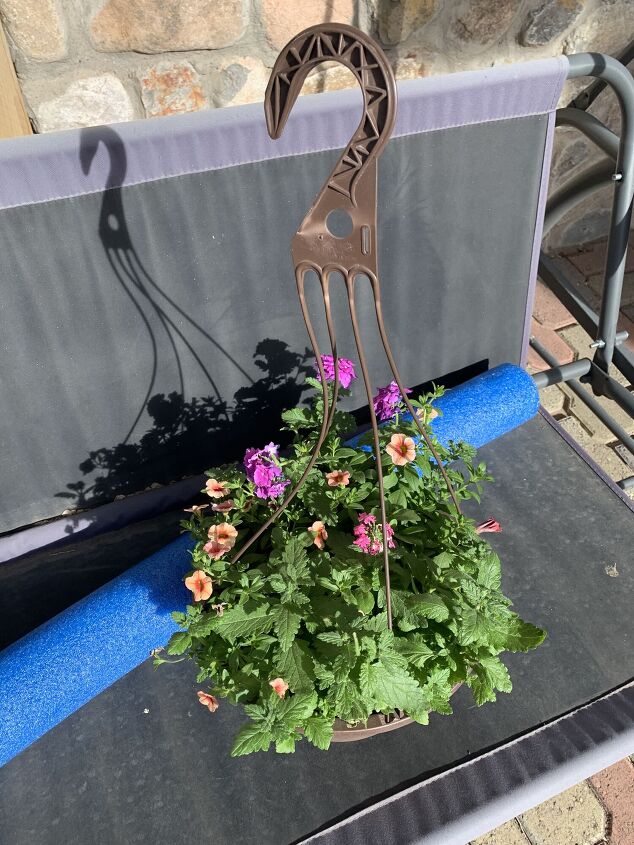 The 12 inch hanging flower basket dimensions:
Basket has a 12 inch diameter and is 7 inches tall.
27 inches from basket bottom to hook top. In plastic.
Please Head On Over To Next Page Or Open button and don't forget to SHARE with your Facebook friends