I love finding ways to bring new life to old things. I had these cabinet doors in my garage for quite some time so I decided to get crafty and turn them into a chalkboard bistro sign! I love how it turned out and it is now on my front porch where I change up the words on it to fit each season.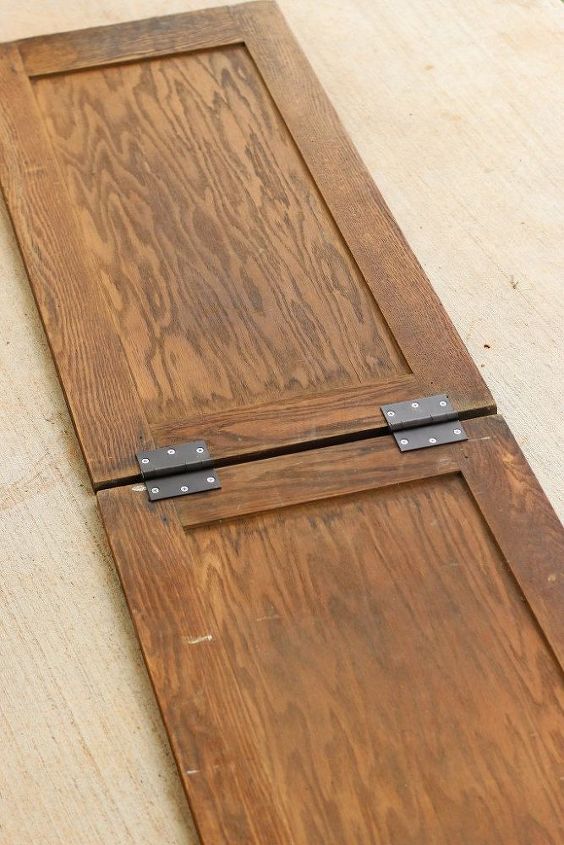 First, I took some metal hinges and attached them to the top insides of the cabinet doors. When drilling in your screws it is always helpful to first drill a few pilot holes, and then drive in your screws. This makes the screws go in easier and straighter.
With the hinges on, I gathered up my paint supplies. I used some rough sandpaper to lightly sand down the area where I would apply my chalkboard paint. After the area was sanded, I wiped it down with a damp cloth to clean the surface.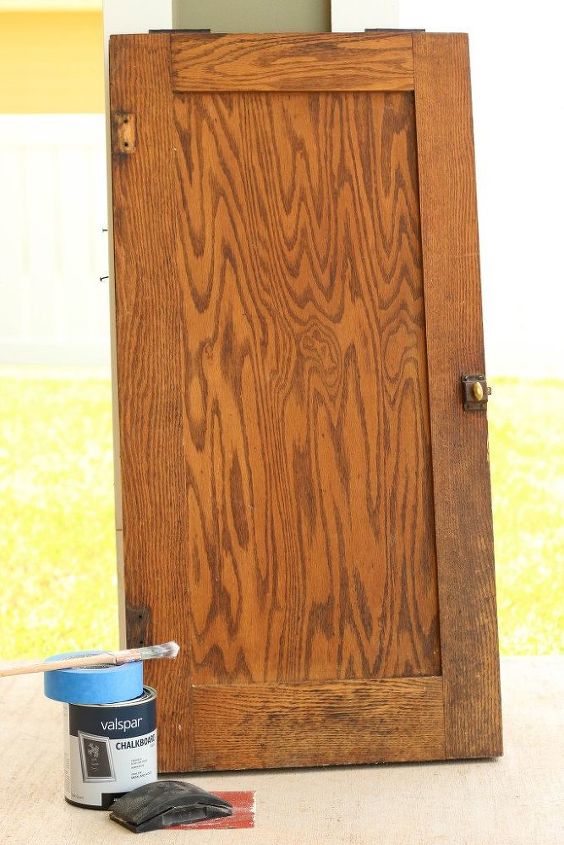 Click 'Next Page (>)' to keep reading and don't forget to SHARE with your Facebook friends