My front porch isn't all that big but it gets great sun for potted plants. So I created a vertical herb garden that doubles as Spring decor this year. Click HERE for the entire background story!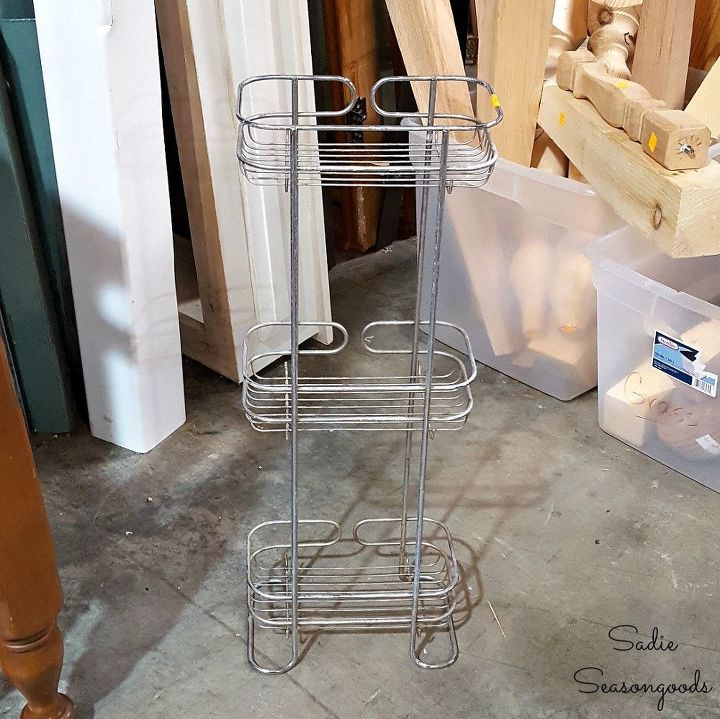 Vertical decor works best on my front porch, as space is limited. So, when I spotted this standing shower caddy (which was in really good shape) at a secondhand home store, I decided it would work wonderfully as a vertical herb garden!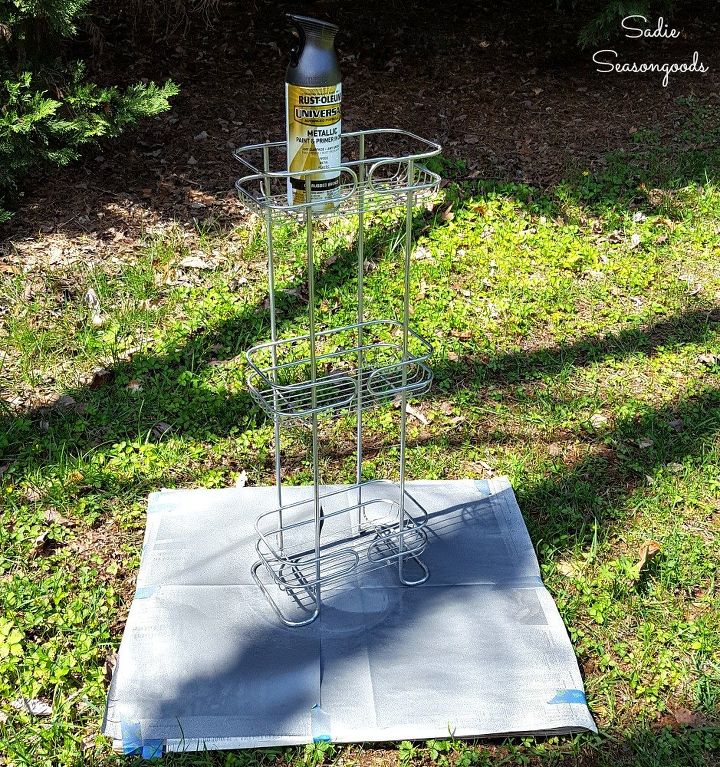 After successfully cleaning it ( Check out how I cleaned it HERE! ), I decided to spray paint it a dark bronze to set it off nicely against the pale colors of my front porch.
Click 'Next Page (>)' to keep reading and don't forget to SHARE with your Facebook friends