Ok so a bit of back story. We've just given our bedside tables to our daughter as they match her new bedroom theme. This left us without any. I didn't want to buy brand new because a) it's so expensive these days for quality and b) it's far more sustainable to keep an already made product in circulation. So here's how i did it and the end result.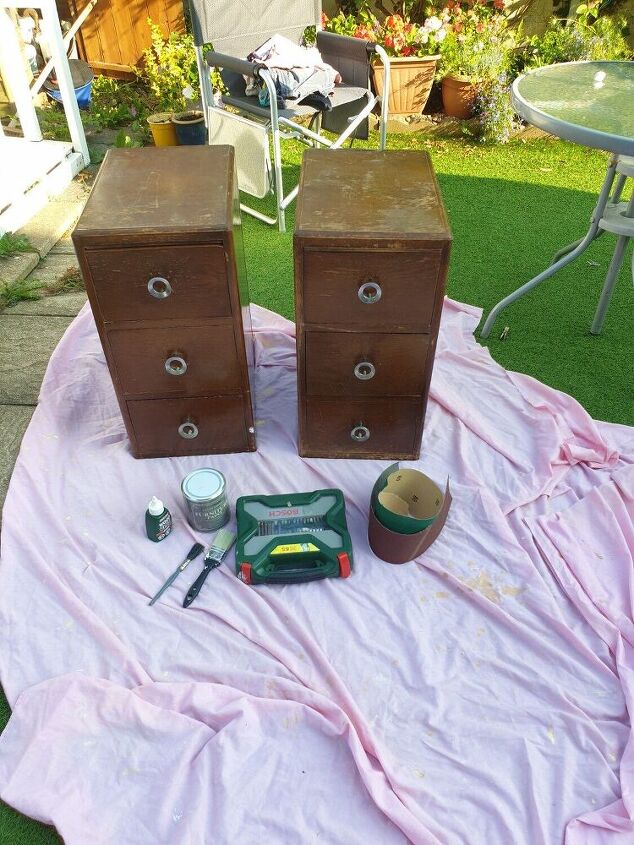 Here's everything you'll need. Your piece of furniture, sandpaper, screwdriver, paint, paint brushes and a dust sheet. As you can see, these bedside tables were really quite tired looking.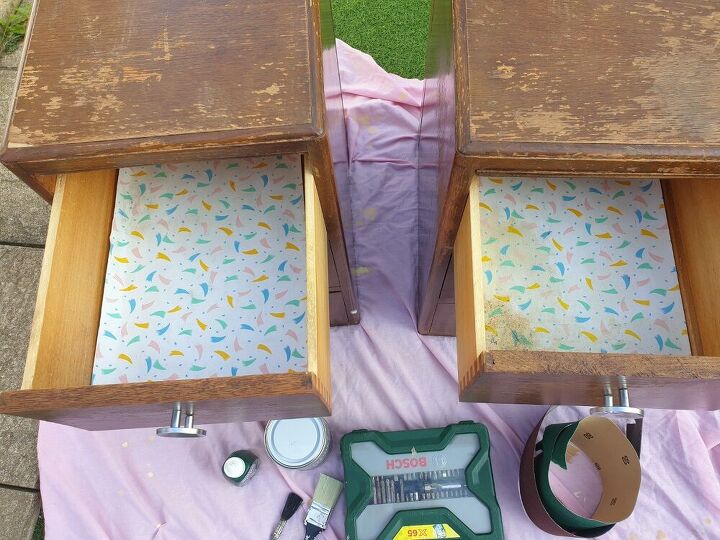 The very first thing you need to do is give it all a bit of an overall clean. Take out any loose papers like are shown here, give it all a brief wipe over so it's ready for sanding.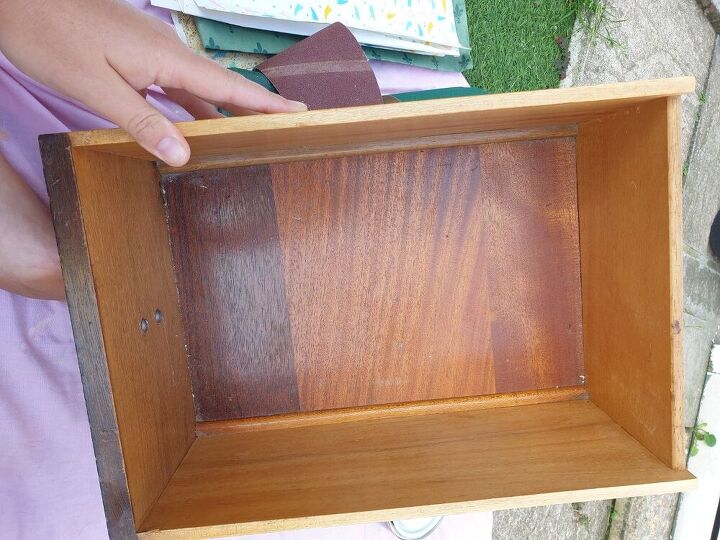 There is much nicer wood underneath that old paper!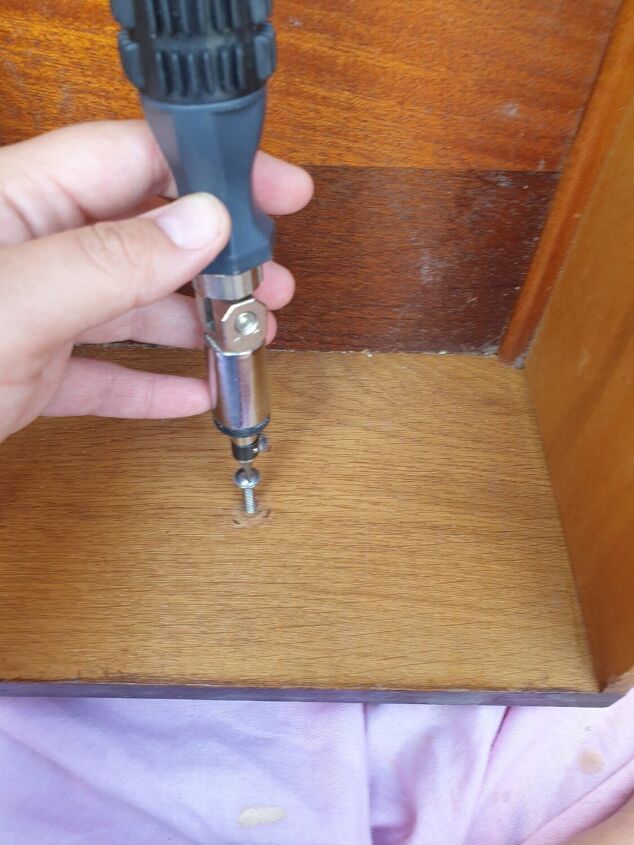 Next, take all the handles off the drawers to make everything easier. Easier to sand and paint with no handles to avoid and cut in around, plus the handles need a good clean too!
Please Head On Over To Next Page Or Open button and don't forget to SHARE with your Facebook friends