Toilets
Is there anyone anywhere who actually likes to clean toilets?
I know I don't.
But I sure do like these little homemade toilet bombs.  They clean, they fizz, they freshen.  They even get rid of stains and disinfect.
All I have to do is drop one or two in the toilet bowl and they do pretty much all the work for me.
My toilets are left shiny, sparking, and smelling like a lemon tree (thanks to the lemon essential oil).
Even I can get into cleaning with these little toilet cleaning fizzies.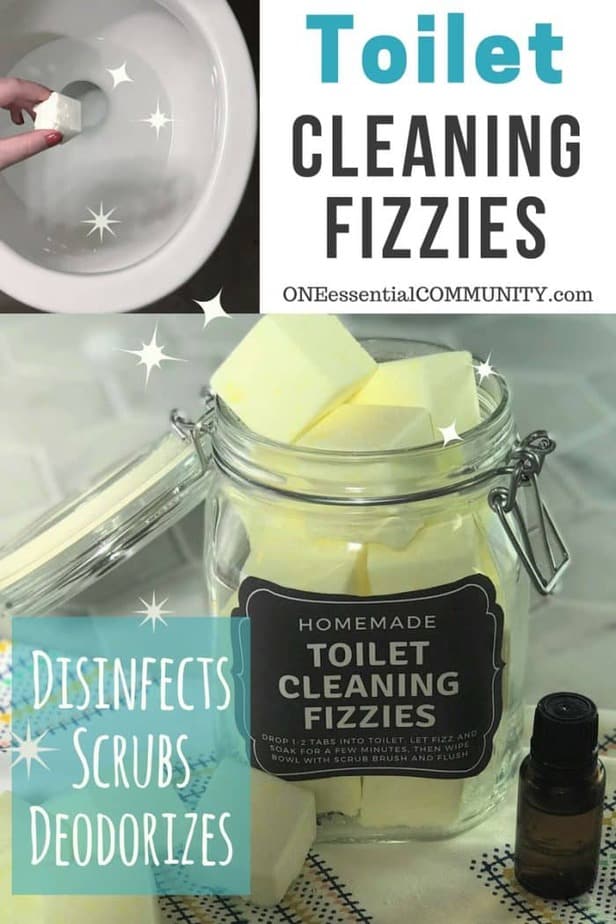 8 reasons why I think you'll love this toilet cleaner as much as I do
Fun– yes, I said fun.  These little beauties are like a bath bomb for your toilet.  Drop 1-2 in the bowl and they fizz up, cleaning your toilet as it foams.
Natural– clean without toxic chemicals and fumes
Easy to Make – just mix a few ingredients together, press into ice cube trays, and let dry.  That's it.  Super easy to whip up in just a few minutes.
Easy to Clean– drop 1 or 2 in the toilet bowl, then let them do their work
Eliminate toilet stains – the baking soda is a mild abrasive, and the citric acid helps remove hard water stains, calcium deposit, lime, and rust.
Deodorize – freshens and eliminates funky odors
Disinfects  – naturally sanitizes
Leaves toilet sparkling clean!
Click 'Next Page (>)' to keep reading and don't forget to SHARE with your Facebook friends