I'm so in love with my new seating area on my patio. In fact, I'm sitting out here now, enjoying the shade from my giant maple tree and listening to the birds singing all around me. My neighbors on the other side of my fence have a cedar privacy hedge and the birds just love to sit in the cedars and sing their little hearts out.
I wanted to share a simple little craft that I just made for out here on my patio and what better place to write about it than on the patio, looking at the crafts I made!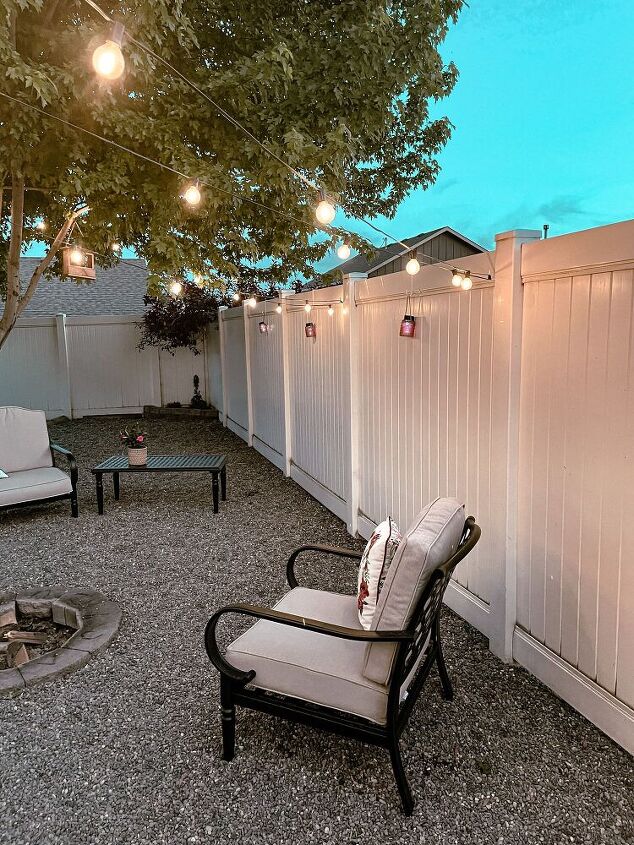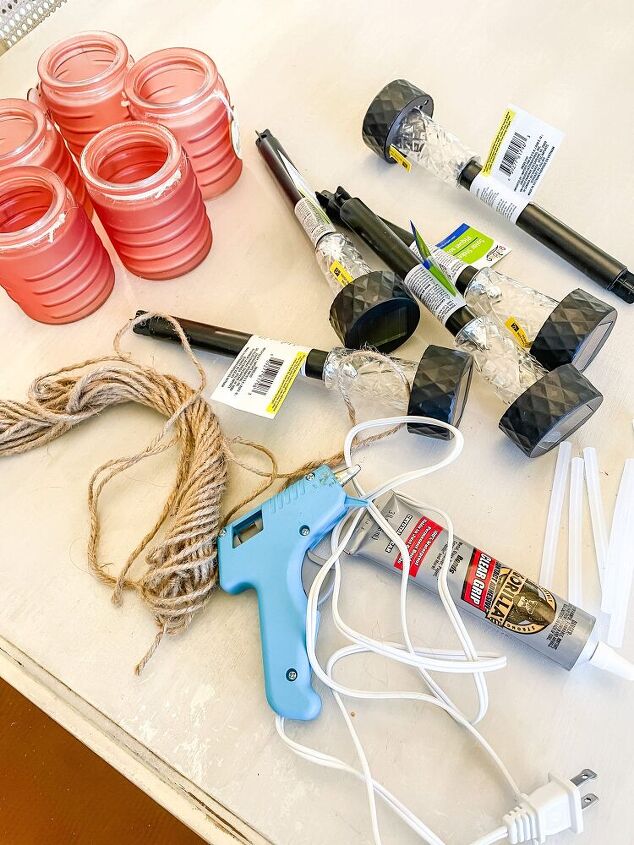 This is the pile of materials I started with. Some I already had and some I had to run out and get, like the solar stake lights. I got them for $1 each at Dollar Tree.
Please Head On Over To Next Page Or Open button and don't forget to SHARE with your Facebook friends