Tired of no place or how to store your cookie sheets, cooling racks and muffin pans? This organizing hack is so easy, you'll wonder why you never thought of it before!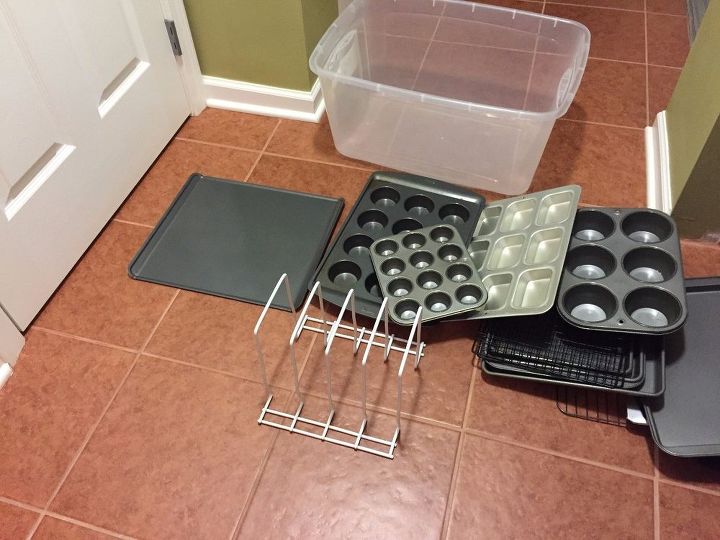 Empty out your cooking tins, baking sheets and muffin tins from your cabinet. Lay everything out on your floor.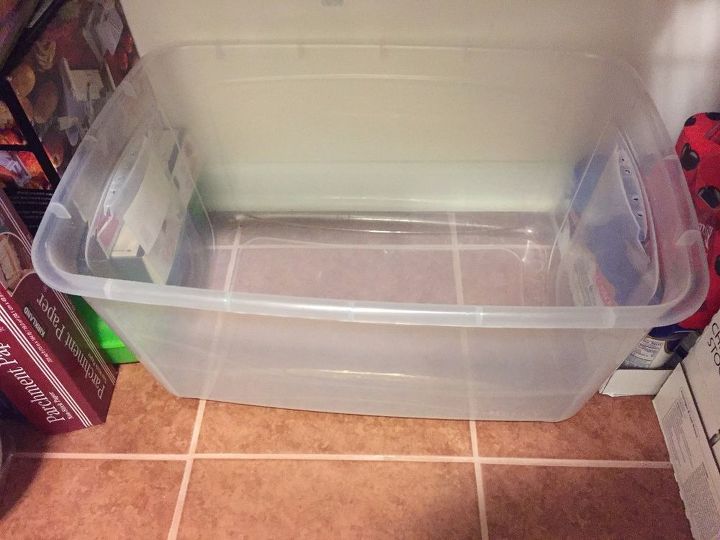 Large plastic container with depth
Purchase or if you have a large deep plastic container will be perfect for this.
Click 'Next Page (>)' to keep reading and don't forget to SHARE with your Facebook friends