Our apartment's washer and dryer have had so much space in between each other and I've always felt like there was wasted space. I looked up some narrow tables to place in between them, but everything I found weren't the right measurements. I took it upon myself (and voluntold my boyfriend to assist) to create a table for the room from scratch. Here's how it turned out!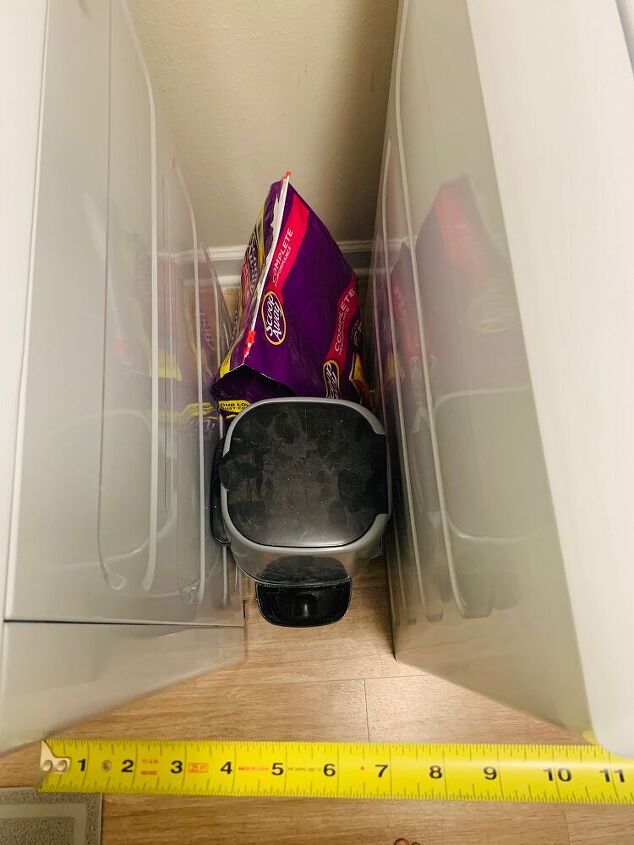 Take your measurements
I used the space in between the washer and dryer to hold my cat's litter stuff. It has always looked kind of awkward and ugly, and I wanted something that was tall enough that could hide the litter genie and litter, but also give me a little more storage space and room for decor.
I first took my measurements and figured I needed the table to be:
10″ wide, 24″ long, 34″ tall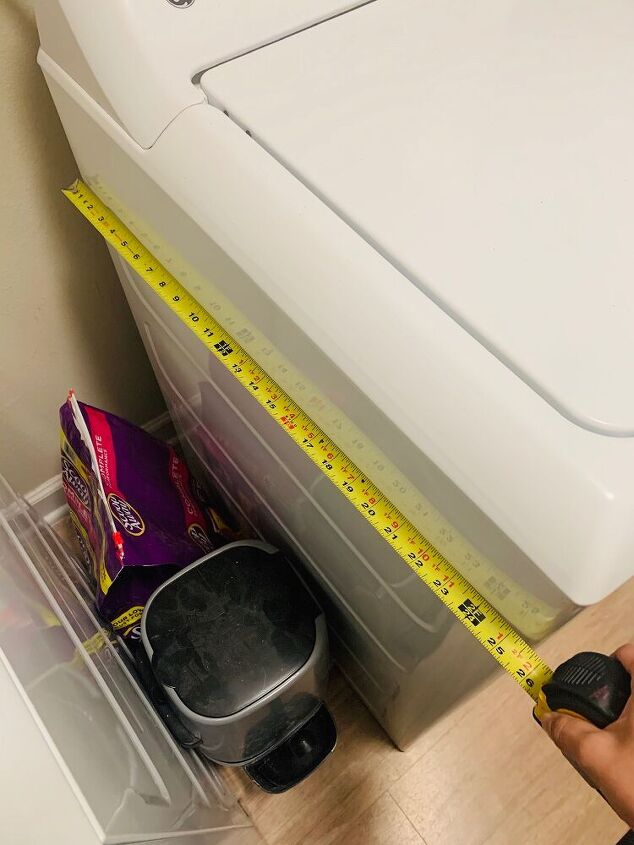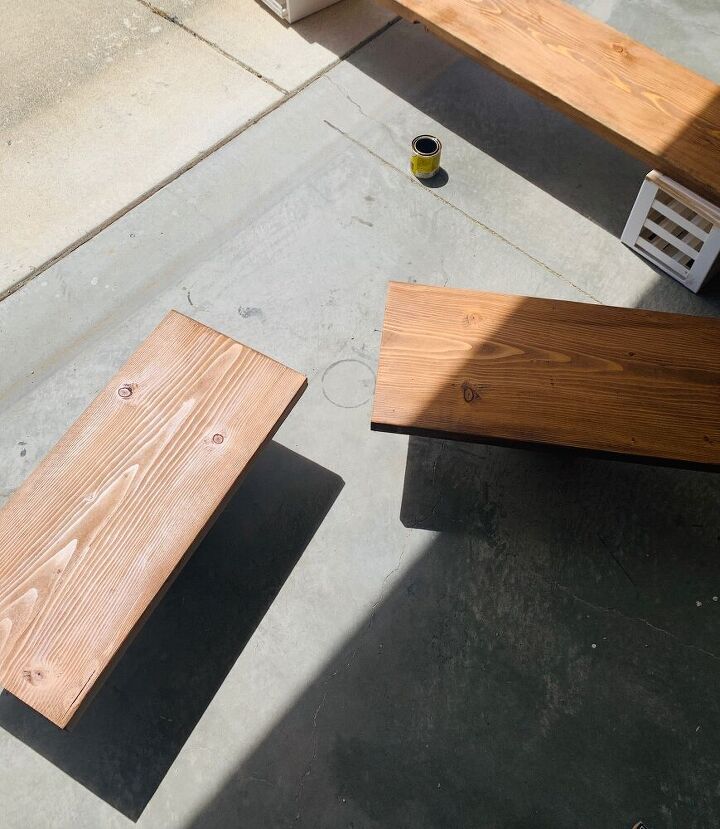 Gather supplies
I had these 11″ W x 24″ L x 1 1/2 D boards that I had leftover from my shelving project that I had cut to size. I had already sanded and stained them.
Please Head On Over To Next Page Or Open button and don't forget to SHARE with your Facebook friends