If you love this project, be sure to subscribe to our blog to receive updates regularly!
No matter the size of your bathroom, you could always use more storage, right? It is the same thing in the kitchen, right?! Bathrooms and kitchens always need more storage for some reason! We had some (hideous) shelves in our bathroom before we started this farmhouse master bathroom renovation that you will see below. They provided some bathroom storage, but I knew I had ditch them. So we decided on adding floating shelves for extra bathroom storage. I love that they give us that farmhouse style we desperately needed!
It's been a while since I posted an update about our farmhouse master bathroom renovation! You guys loved the shiplap wall tutorial I shared and I can't wait to show you the rest. I have been bursting at the seams with things I've been wanting to share with you on the blog, so our farmhouse master bathroom room is getting revealed slowly. I promise a full reveal of our farmhouse master bathroom is coming. Hehe. There's a little sneak peek at the full reveal in the video if you visit the blog post (link at the bottom of this post)!
You may remember from the shiplap wall post, but here's what the bathroom looked like when we moved in. Yuck, yuck and more yuck!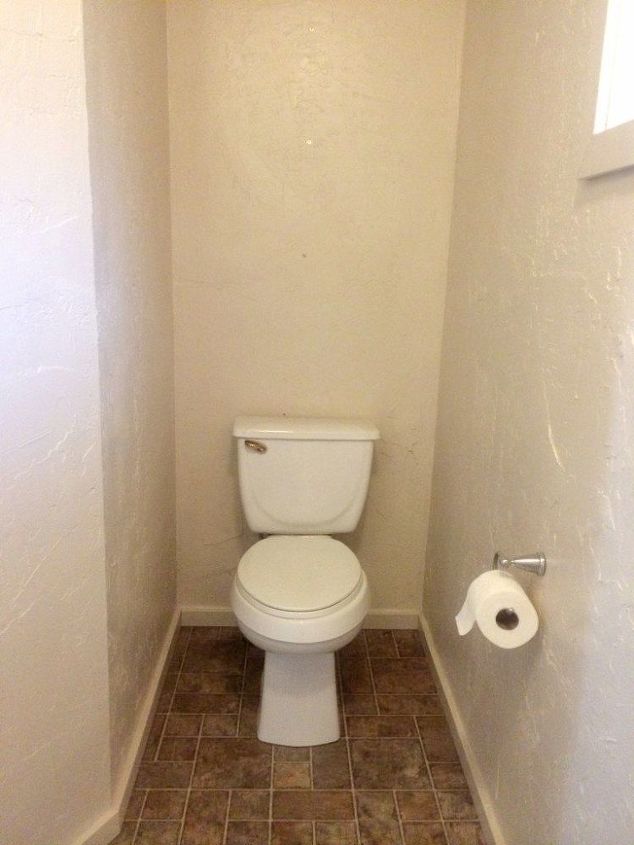 Click 'Next Page (>)' to keep reading and don't forget to SHARE with your Facebook friends