I had an old table that needed a little love – it needed a coat of paint, but I decided not to stop there! Check out the video for more how-to's!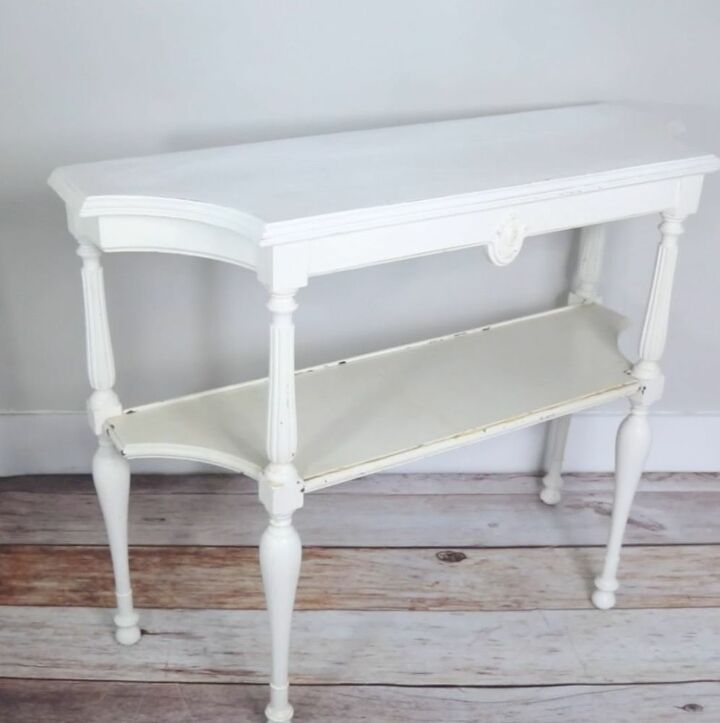 Here's my sad little entry table before I got started. Desperately in need of some love, right?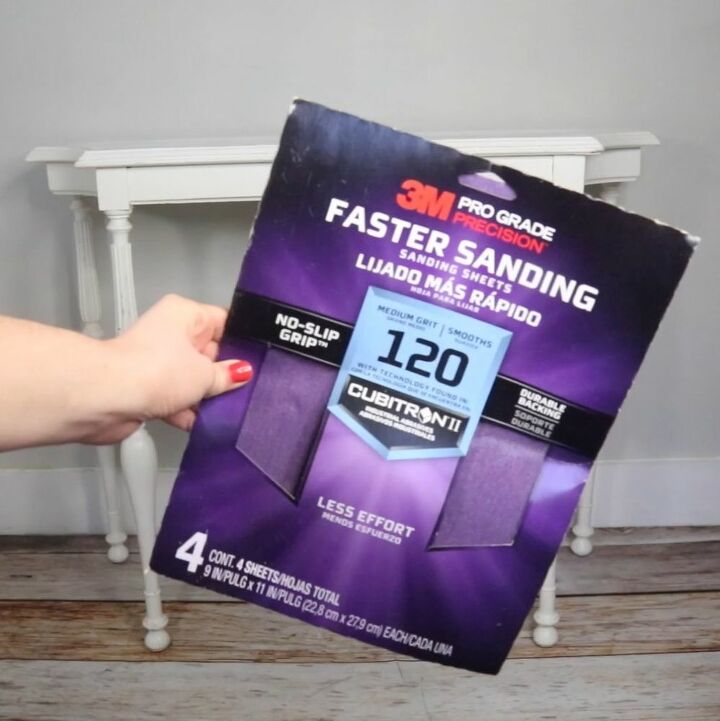 Start by sanding your table. I wanted to paint and add fabric, so it was important that my furniture was well prepped.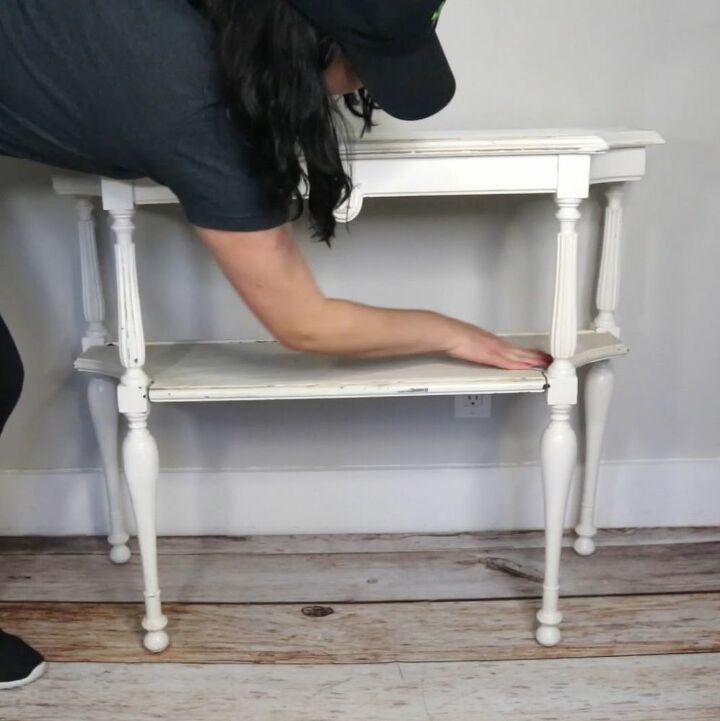 Next, wipe off the dust. You're going to need a nice clean surface for your paint and your fabric so make sure to clean thoroughly.
Back to Top