As most of you know our current project is our Kitchen Project! We are absolutely loving this project so far… and this post talks about one of my favorite things so far! It's super easy too! The supplies list, and instructions are located in the blog post!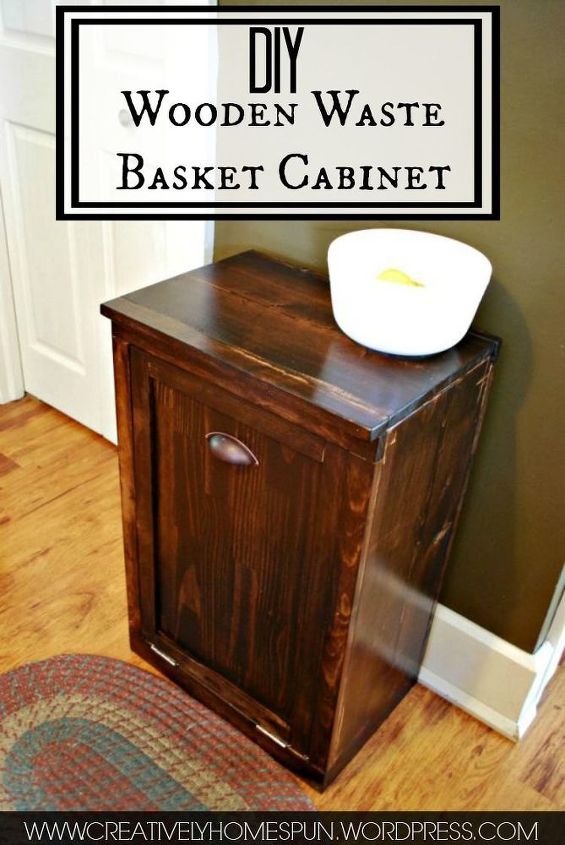 DIY Wooden Waste Basket Cabinet Cabinet Creatively Homespun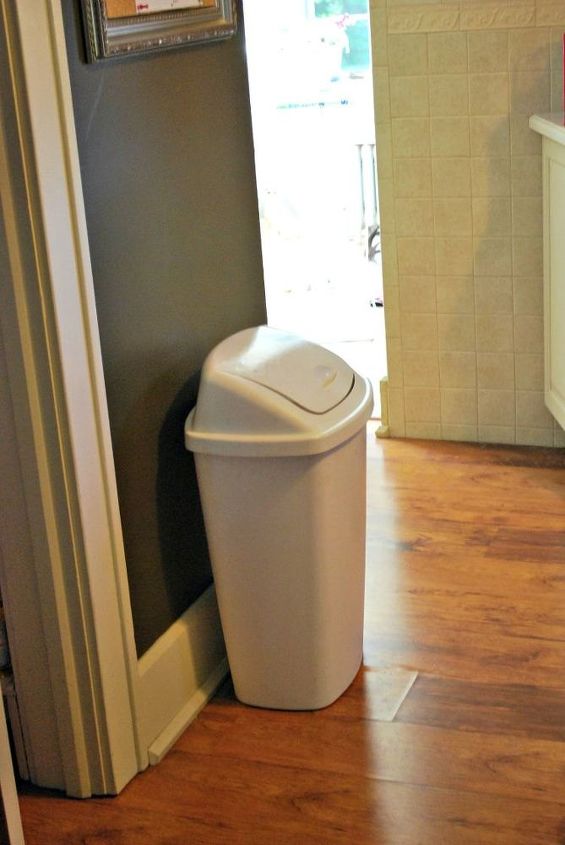 I was itching to get this eye sore out of the way. YICKS! That was the BEFORE.. Something had to be done! It was the first thing you see when you walk in the kitchen, the white is hard to keep clean, and if you really look hard enough from the dining room windows, YOU COULD SEE IT THERE! This had to change.