As promised, I'm back with more of our Entry Hall Makeover. Today I'm going to attempt to tell/show you how to get your very own perfect baseboards with the perfectly finished off ends.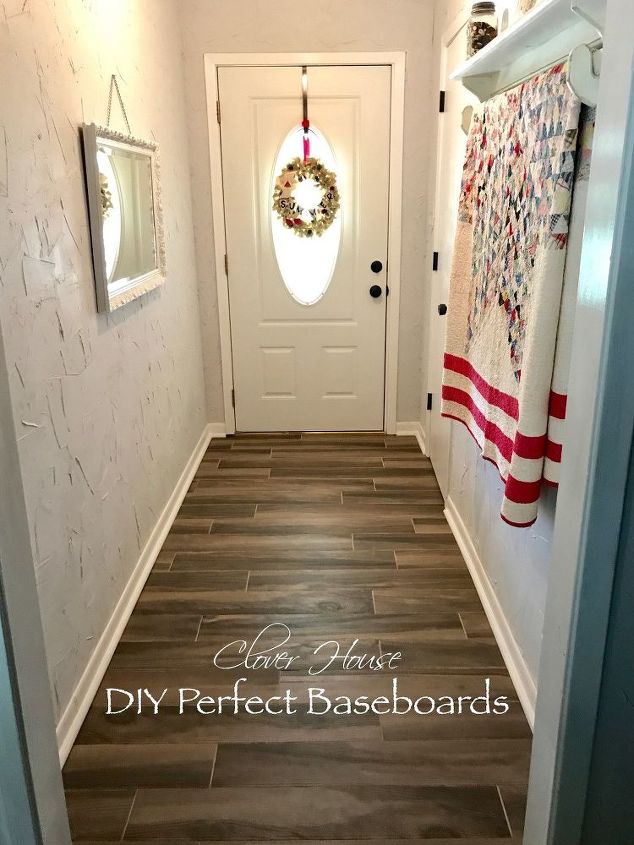 We are not pros by any means, total DIY people here.  Everything we do we look up on Pinterest, YouTube and Hometalk of course!  If you don't already know, those three sites are the best for the DIY types. *wink*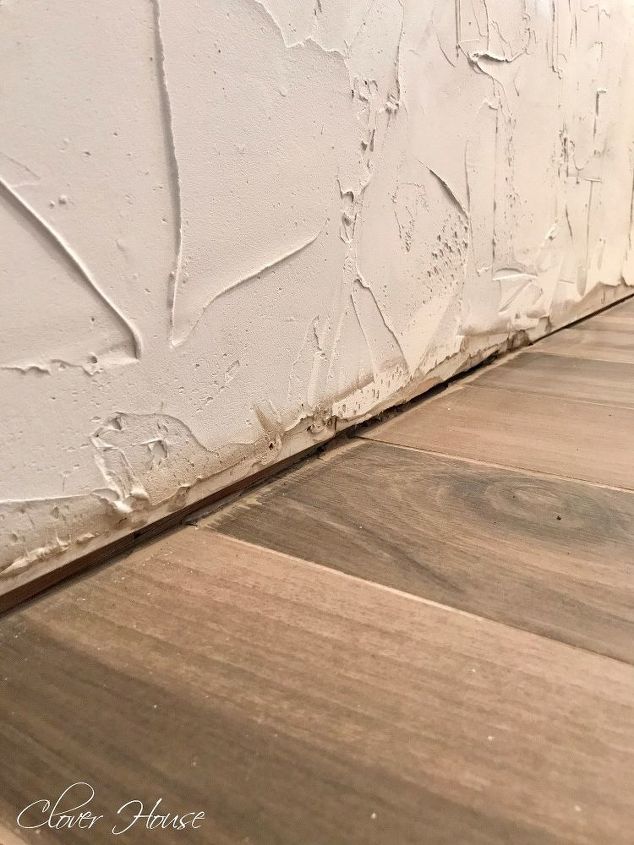 A few weeks ago my honey installed our nice new wood look tile floor and of course it was beautiful so we couldn't leave the bottom edge of the wall exposed like this for very long.  We wanted to add the baseboards back so it would look finished and gorgeous.  Check it out HERE for how we did the floor tile.
Please Head On Over To Next Page Or Open button

and don't forget to SHARE with your Facebook friends