I came across this stain remover recipe after my first born started eating solids. You can imagine the stains that I had to deal with! I had tried several stain removers that I purchased at the grocery store and nothing seemed to be getting out the stains well.
I searched for a few diy recipes and was instantly impressed with this one. It was simple, safe, and best of all got out set in stains that had previously been treated, washed and dried.
This recipe is perfect because you can mix up as little or as much as you need, whenever you need it.
This is always my go-to stain remover and so far has not let me down. I have successfully used it on oil, grass, blood, fruit and dirt stains. It's safe for dark and light colours, and very budget friendly!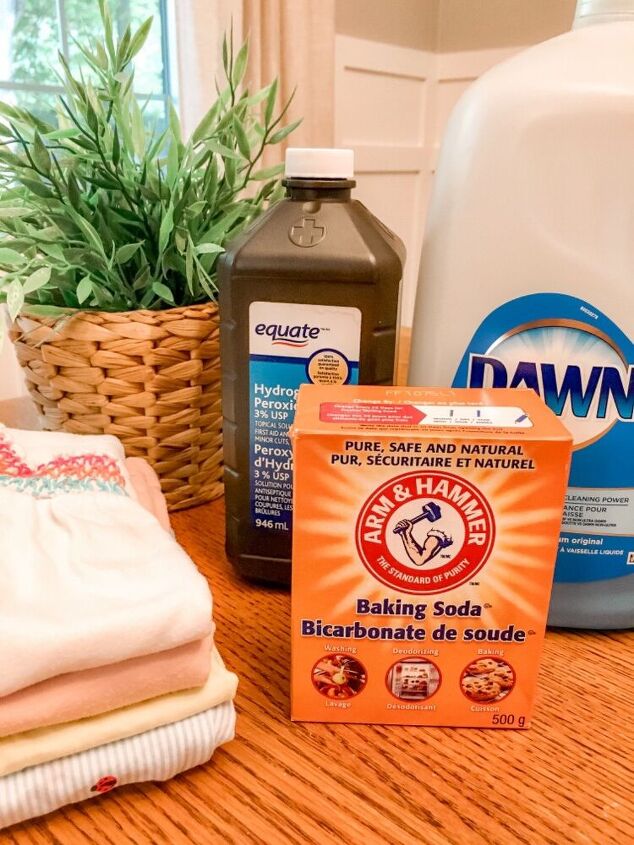 All you need for this DIY stain remover is baking soda, hydrogen peroxide, and original blue dawn dish soap. These are all staples I use for cleaning and I highly recommend them if you enjoy simple, effective and budget friendly cleaning!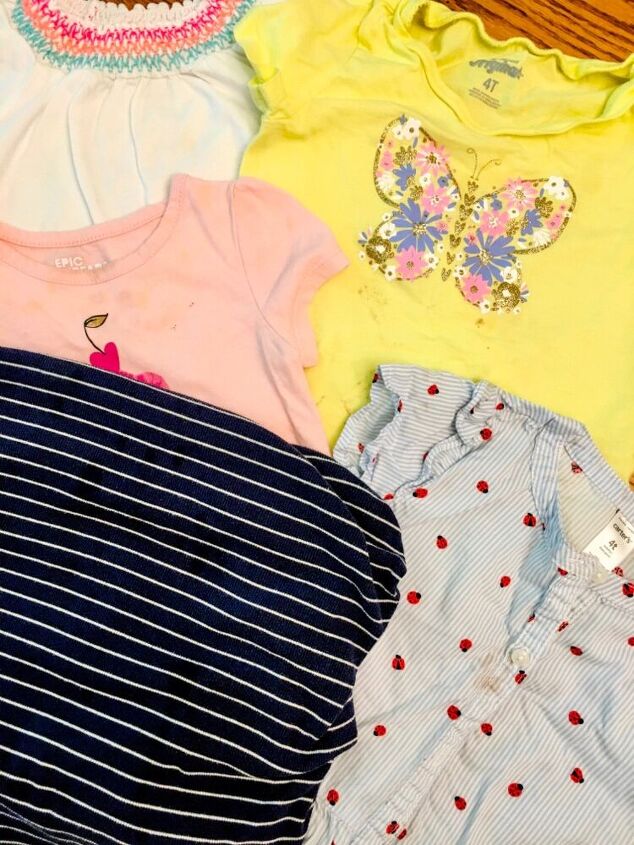 As a busy mom of three I do admit to using a store bought stain remover when needed. Typically it works well but on occasion it fails me and I end up with stains that have set in after washing and drying. I will set these clothes aside and once I have accumulated enough pieces I make a batch of my diy stain remover and treat them all at once.
For Keep Reading Please Head On Over To Next Page Or Open button (>) and don't forget to SHARE with your Facebook friends