Here it is! The post on our Cement Countertop Overlay project. It's been about five months, so I can tell you the good, the great and the really annoying stuff about it!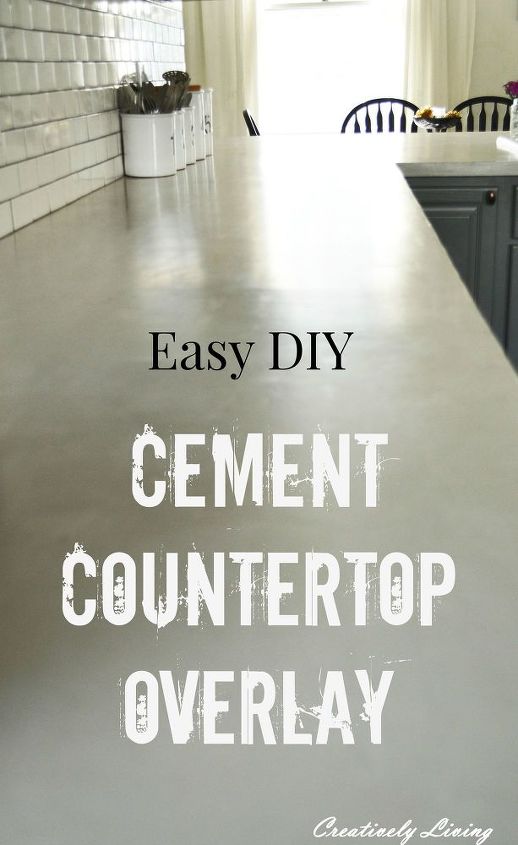 Would I do these again? Absolutely! Would I do it if I had a lot of money to spend on countertops? No! These countertops could cost you around $50 to $90 dollars. They are a pretty easy DIY (messy, but easy) and they look awesome! However…..they are not very durable!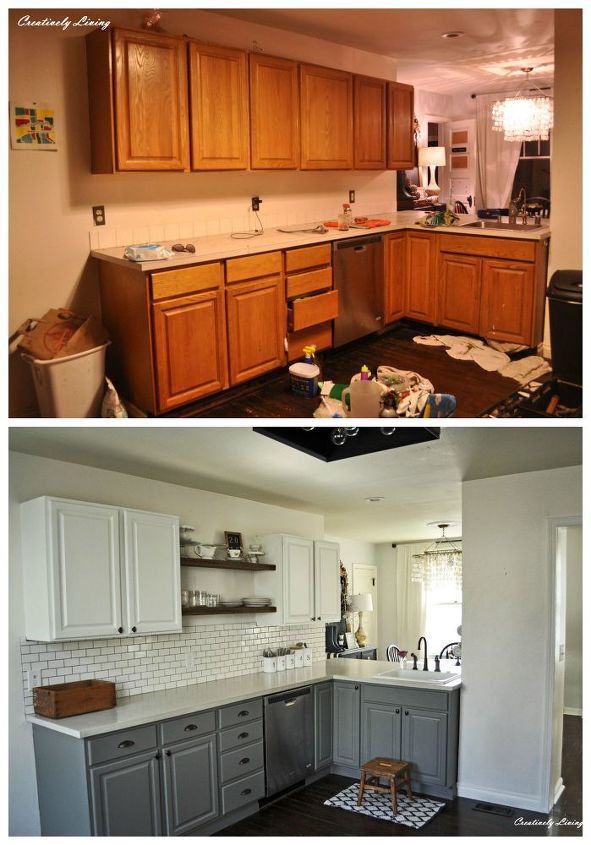 Here's a good before and after. I love the way they look! I took this picture around a month ago. We've had these finished for approx. 5 months. As you can see, they still look really good. Even close up, they aren't too bad.
Click 'Next Page (>)' to keep reading and don't forget to SHARE with your Facebook friends