Enter in a super simple solution that you probably have at home…..nail polish remover.  Yep that is right!  I was skeptical at first.  Would this stuff really be able to clean the sides of shoes?  I broke out some cotton pads and did a little experiment.  I cleaned one shoe with the nail polish remover and left the other alone.  This way you could really see what a difference this little wonder can make to all of your shoes.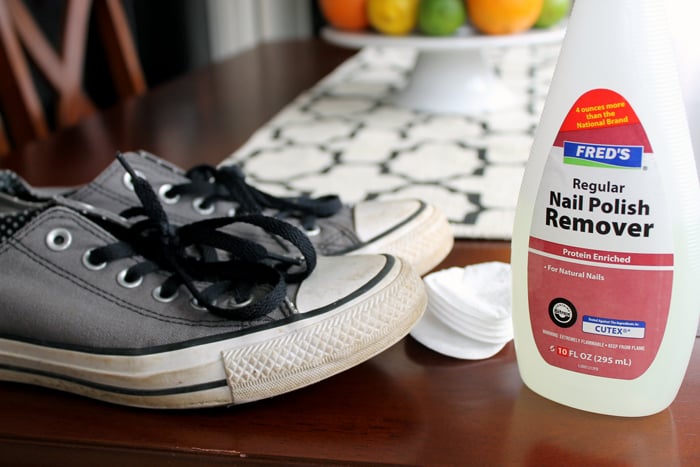 The results are below and they are ASTOUNDING!  Seriously these shoes have not been this clean since they were new!  A little nail polish remover and it looks like we have a new pair of kicks.  Need to buy the kids new shoes for back to school?  Try giving their old ones a shine!  You may just find they have more usable shoes than you thought!  And all with a bit of nail polish remover.  I am in awe.  Clean the sides of shoes with nail polish remover and you will never go back!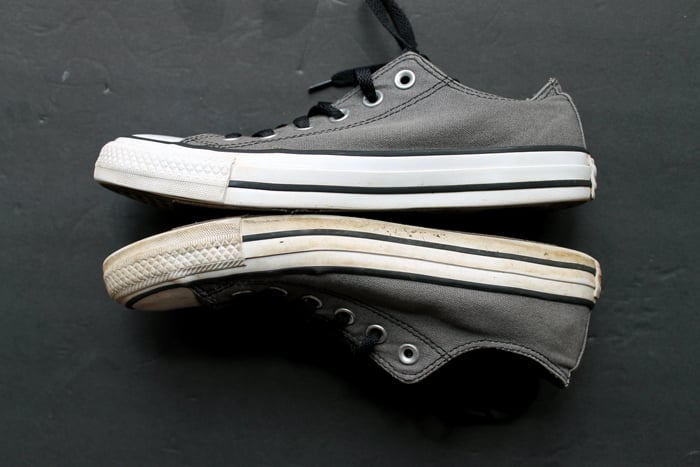 Want more cleaning ideas?  Check out this post with 10 quick and easy cleaning ideas!