I moved into my house 2 years ago and had this project on the back burner. I had 2 claw foot end tables with glass on top and wanted something more Beachy Coastal looking so I decided to get this project done once and for all.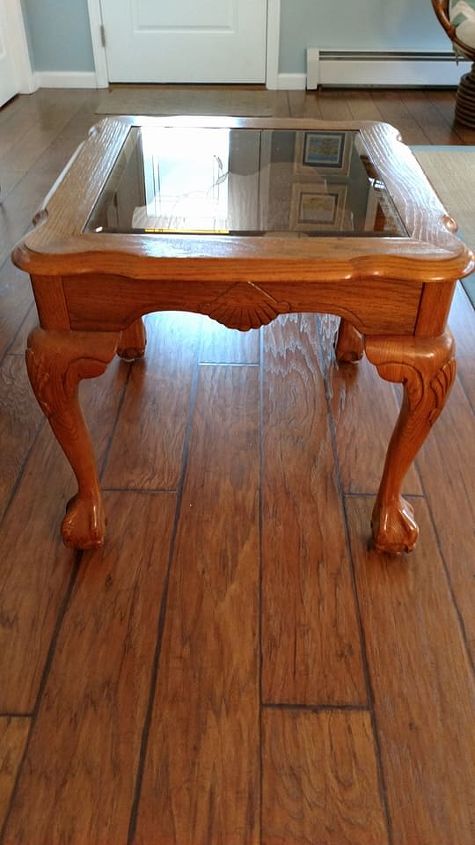 I took the glass off the top and then realized that I could also remove the curved wood, which I really didn't like. My project now had great possibilities.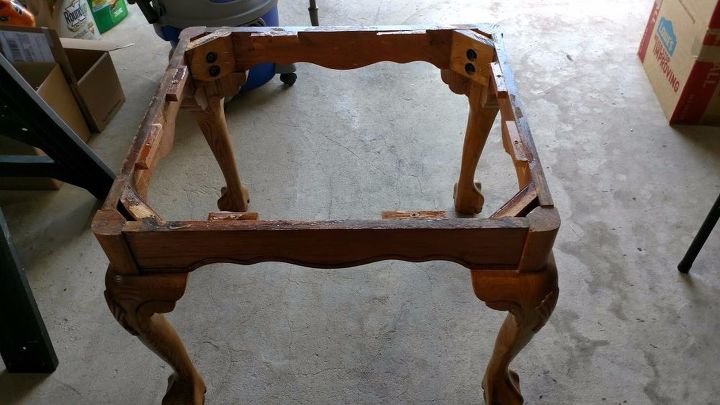 Table no top
Here is the table minus the glass and curved wood.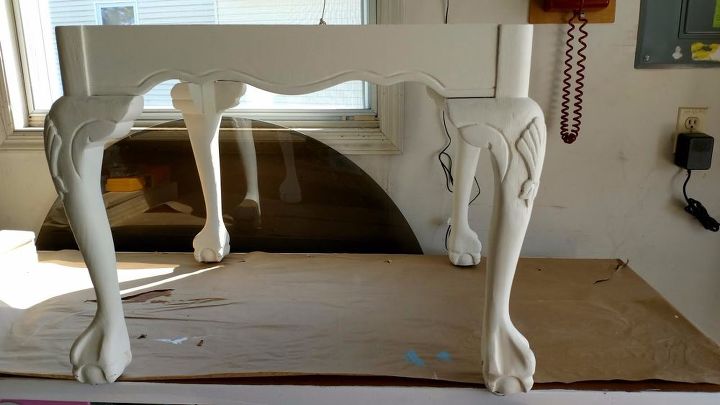 Painted Base
Click 'Next Page (>)' to keep reading and don't forget to SHARE with your Facebook friends