I had this blank wall on the out side of my house, I hated it. I planted Ivey, a tree noting looked right. I decided to make a small Barn Quilt got ideas from Pinterest.
I had fun deciding, drew it out first before painting. It took about a week to complete. I allowed each coat of paint to dry overnight or several hours. Before moving on.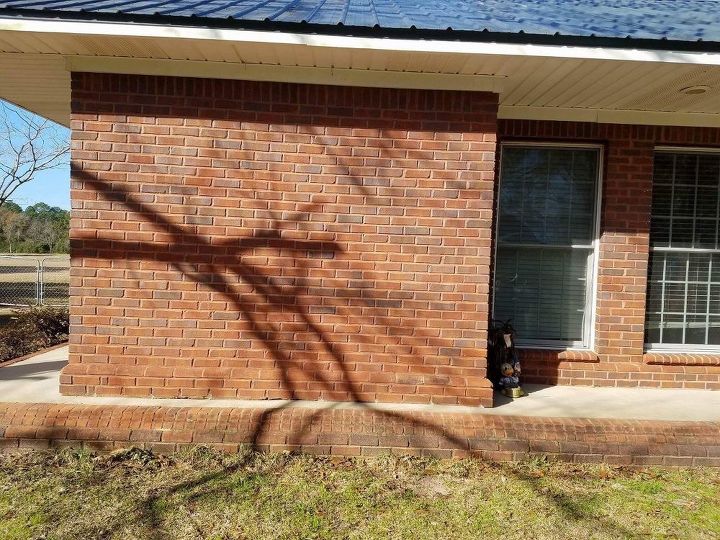 This is my blank wall. With the shadow of a limb from the pecan tree that is just out of sight.
We like in the country, and snakes are not my friend, I like to have the front cut close so I can see them when they visit.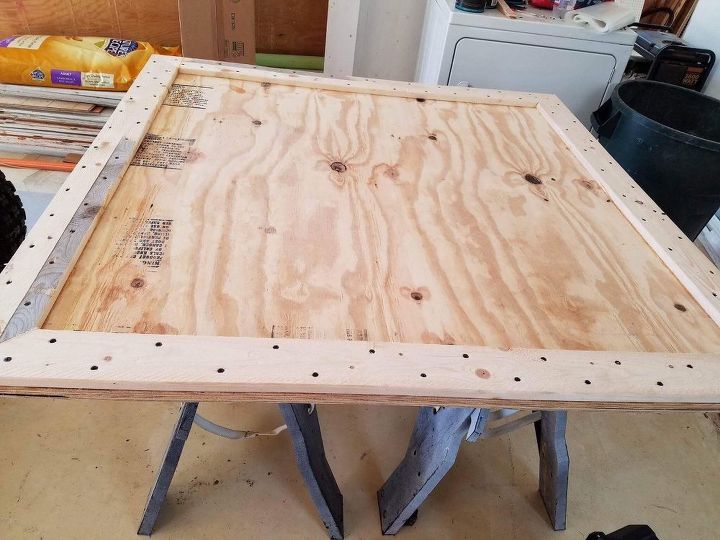 My husband cut and framed the back of exterior grade plywood using wood screws.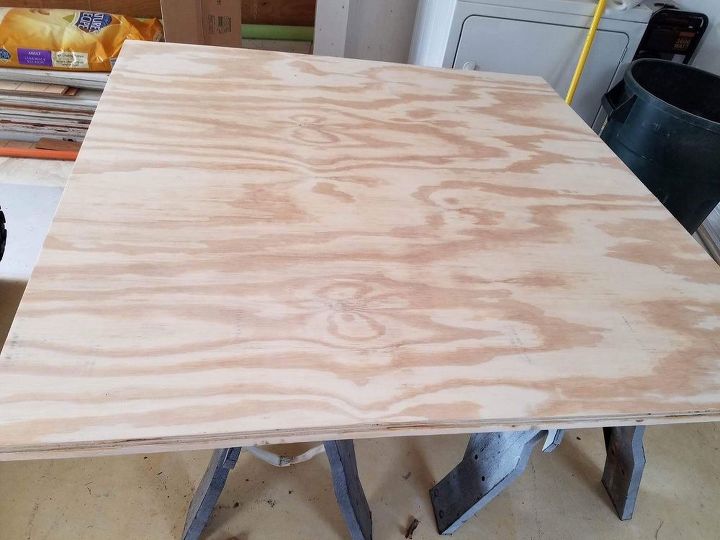 I sanded the edges and the face side.
After I finished I realized I could have, should have, filled in the gaps on the edge with woodpuddy. But you learn from your mistakes.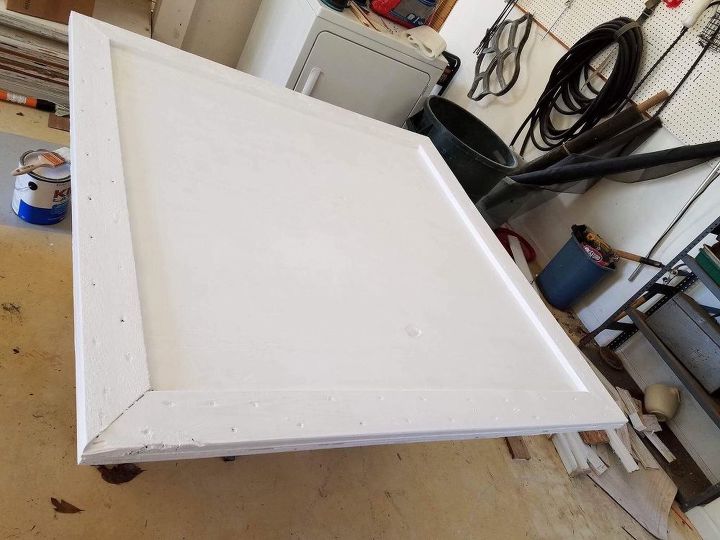 Painted both front and back to make it more weather proof.
Click 'Next Page (>)' to keep reading and don't forget to SHARE with your Facebook friends