Hydrogen peroxide is a great all natural cleaner.  I am here with 25 ways to use it to naturally clean your home.
If you have missed any of our series, check out the ways to clean with vinegar, cream of tartar, peroxide, steam, baking soda, lemon, corn starch, salt and rubbing alcohol.
Now lets check out how to use peroxide to clean naturally.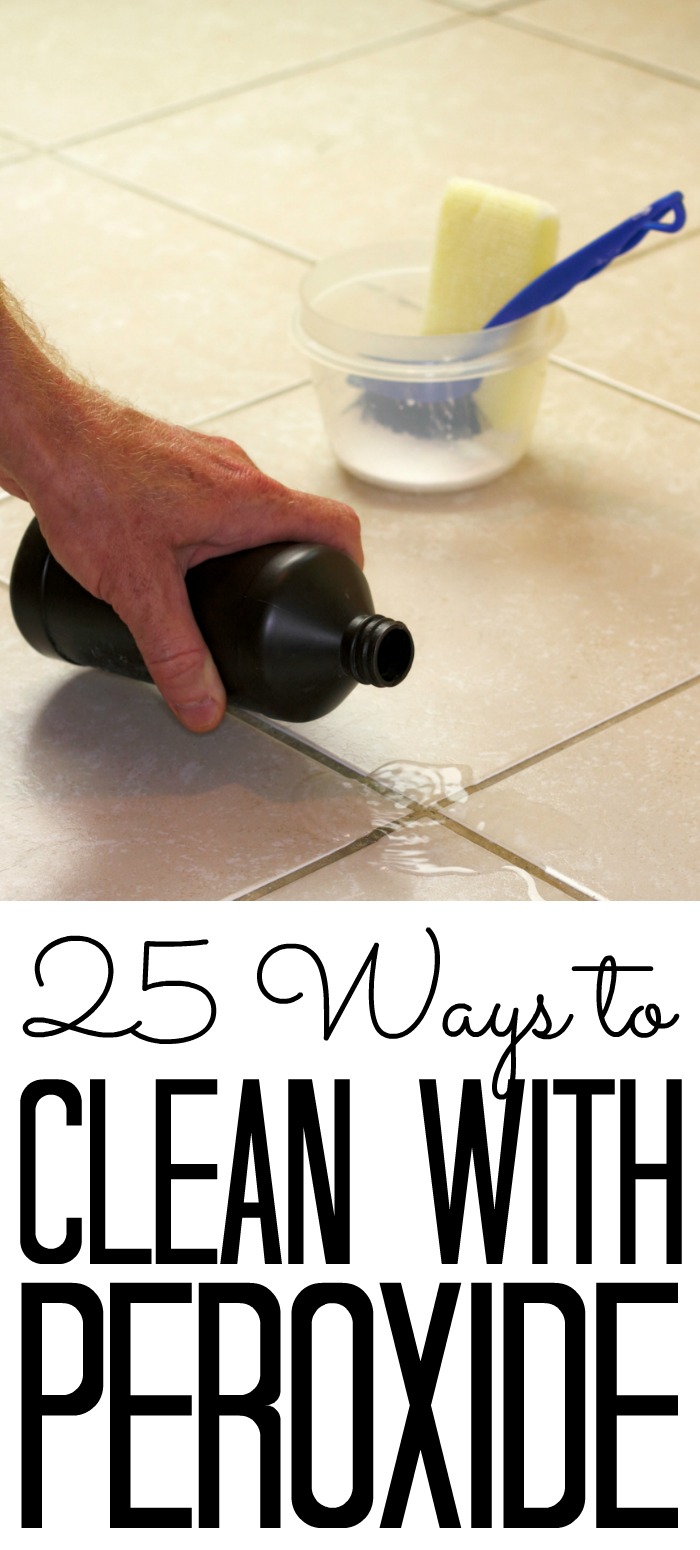 PLEASE NOTE:  Always test all surfaces before using peroxide.  Peroxide acts as a bleach so treat it as such.  Hydrogen peroxide should always be stored in a brown bottle to maintain the effectiveness.  The peroxide mentioned below is the 3% variety that they sell in any drugstore.
Use in place of bleach in the wash. Add 1 cup to your load to whiten whites.
Clean cutting boards after cutting chicken with peroxide to kill salmonella. Allow to sit for maximum germ killing power.
Wash your fruits and veggies with peroxide before eating.
For Keep Reading Please Head On Over To Next Page Or Open button (>) and don't forget to SHARE with your Facebook friends