While visiting The Community Forklift, one of our favorite salvage material spots, I saw this vintage dresser and was immediately drawn to it. Looking for the price I saw a green tag that said FREE / Gratis. What? I said "oh we are taking this home." We are getting ready to redo our guest bath and it was a good candidate for a vanity. Woohoo! We loaded it up and brought it home.
We cut it down – sanded it – cleaned the hardware – painted
I love it and it lives in my sitting area and provides a great pop of color. Isn't that the best? When you score something for a song or free and it looks so rich when it's done. Do you have a favorite piece you've brought back to life?
For more DIY ideas and inspiration visit www.savedfrsalvage.com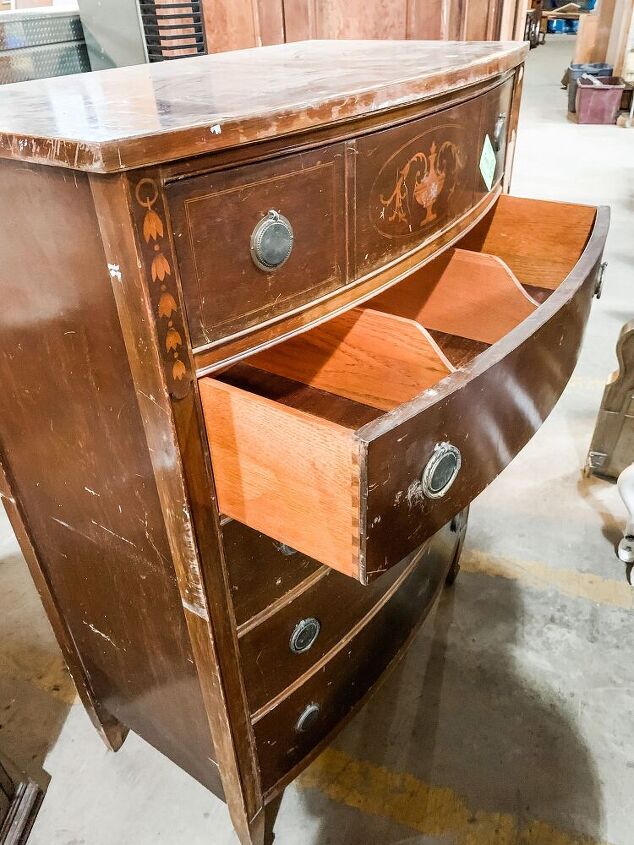 When we found it, it had 5 drawers.
Please Head On Over To Next Page Or Open button and don't forget to SHARE with your Facebook friends