Remember when I did a makeover on my laundry nook? You can find all the details on my blog. Well I told you at that time that I planned to build a countertop over the washer and dryer to make a nice folding surface and some place to hold the detergent within reach.
An added bonus is that it keeps things from falling between and behind the machines which was a constant problem.
For a few reasons I never got around to building the counter and then a couple weeks ago my dryer died and my washer was making sympathetic noises so I had to replace them both. Once I got the pretty new machines all comfy in my little laundry nook, I realized I needed to complete this project once and for all.
Here is how I built it.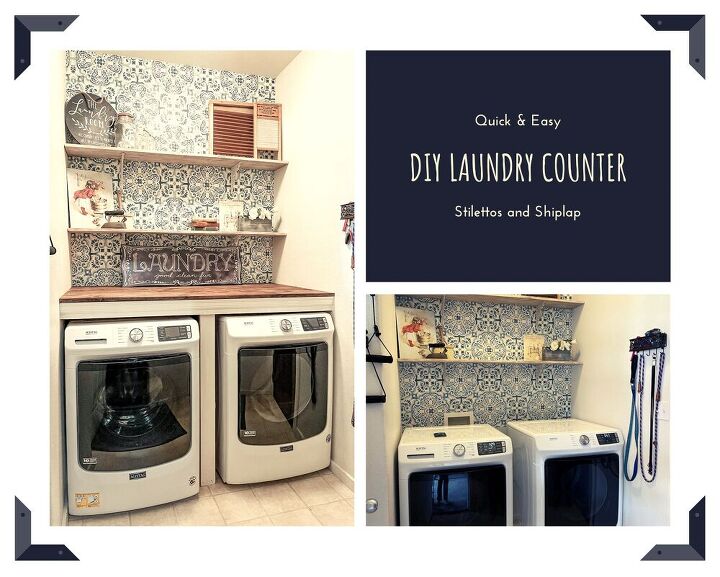 Please Head On Over To Next Page Or Open button and don't forget to SHARE with your Facebook friends