I decided that I didn't want to use curtains on our bathroom window so I was trying to find an alternative. I looked at the window films that they sell and didn't like how expensive they were. This idea I saw on Pinterest was much cuter and cheaper. So instead, I purchased a roll of contact paper and cut out shapes that nested together. I did just the lower half of the window to allow light in. The neat part is that clear contact paper actually appears frosted on glass. I absolutely love it!
Total Time: 2-3 hours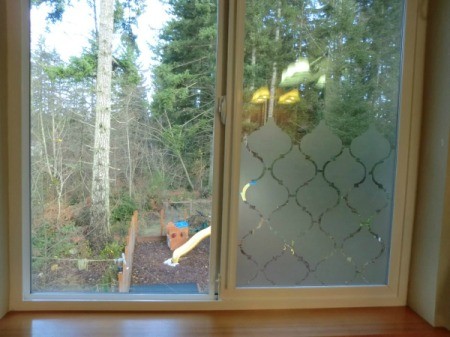 Supplies:
1 roll clear contact paper ($6.99)
template
scissors
window film kit (cutting tool and squeegee), optional ($3.99)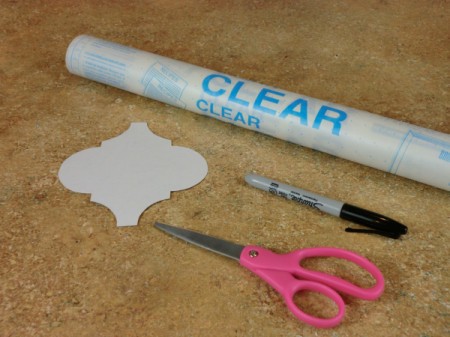 Steps:
Transfer your template onto a thin piece of cardboard and cut it out. Then trace around the template using a Sharpie onto the backing-side of the contact paper.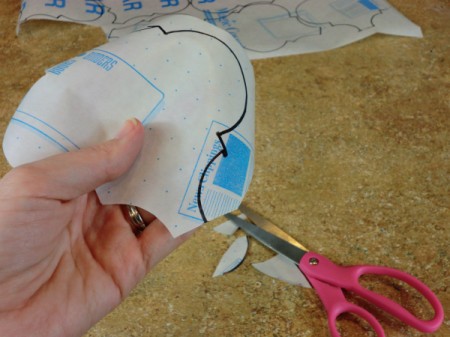 Once you have a bunch of them traced, cut them out with scissors.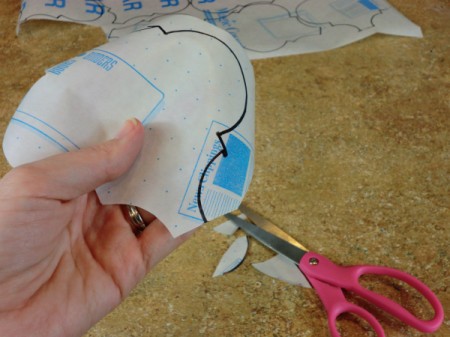 Clean your window with glass cleaner and a lint-free cloth. Allow it to dry completely.
Please Head On Over To Next Page Or Open button and don't forget to SHARE with your Facebook friends