One Way to DIY a Horizontal Privacy Fence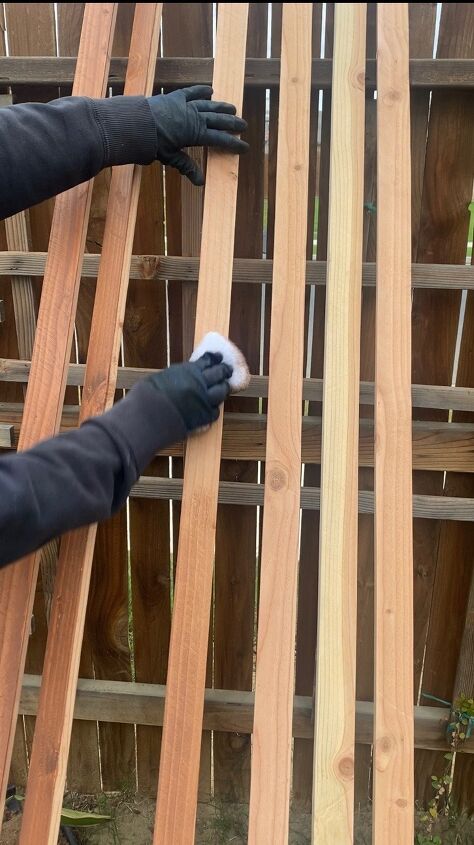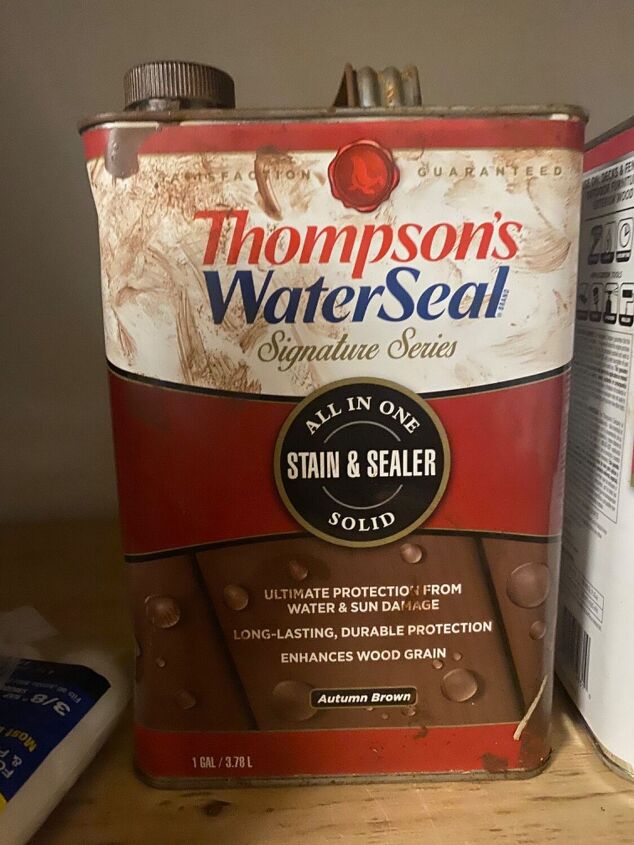 I used Thompson's All on one Stain and Sealer in the color Autumn Brown .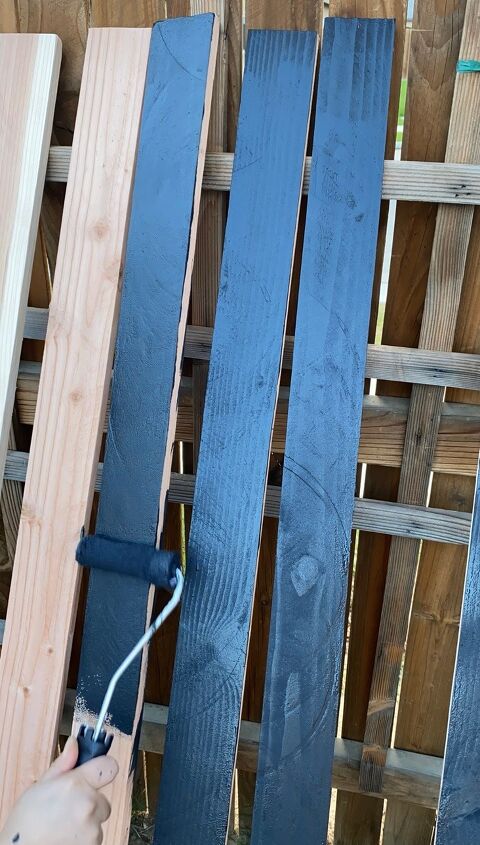 Step 4: Prep and paint my support and accent boards
✨ Each of my panels will consist of 3 black vertical support boards and 33 stained horizontal boards .Something else I wanted to add to my horizontal fence was some blank accent boards that would mend each panel together . It was the Aesthetic I was going for , but it also covered the places I put a screws in perfectly ! I split a few 2×4's down the middle so they would be a bit thinner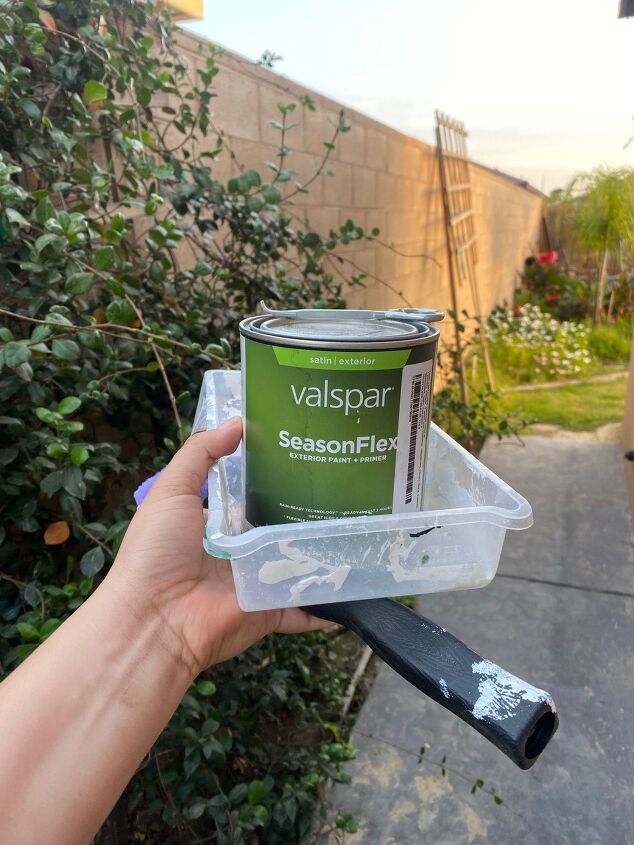 I used the color Tricorn black for those boards .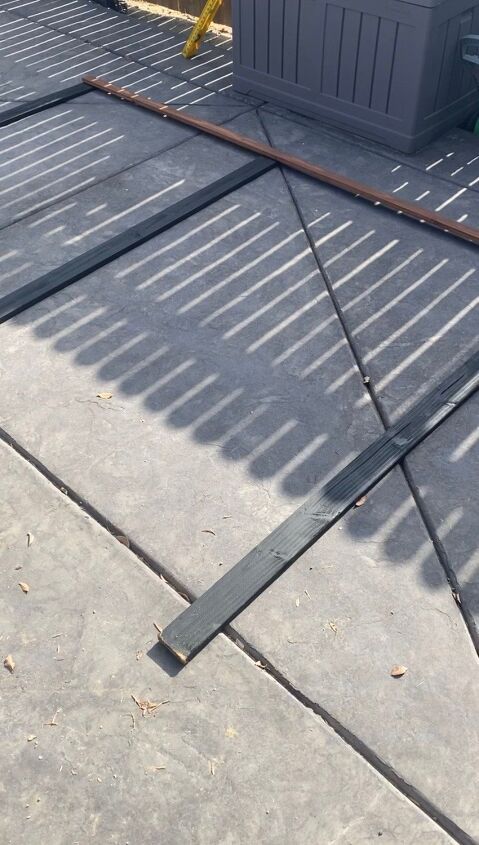 Step 5: Set up the panels !
As I mentioned above, each of my panels will consist of three support boards. Once those boards are spaced out evenly on the floor. Start attaching your stained horizontal boards with a nail gun .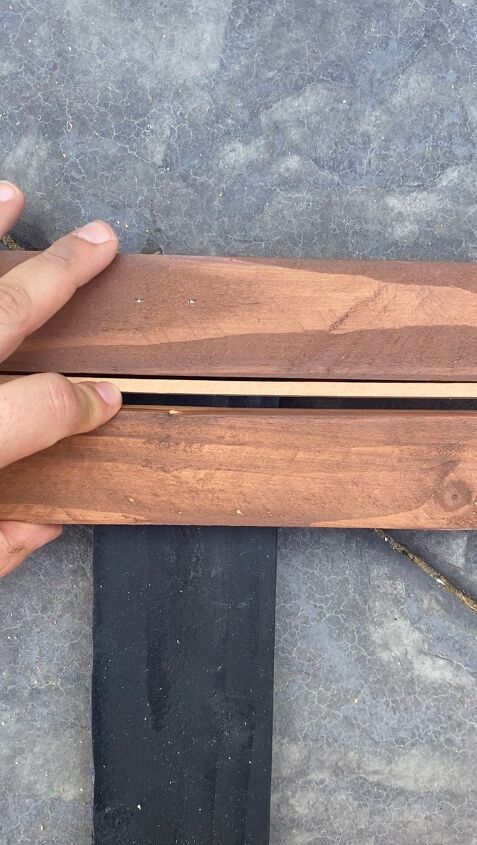 The separation of each of my boards was 0.25 inches, but you can separate as much as you'd like . It's your preference . I was given advise on the spacing to allow for more air flow , but my boards are pretty sturdy and we do not live in a windy state !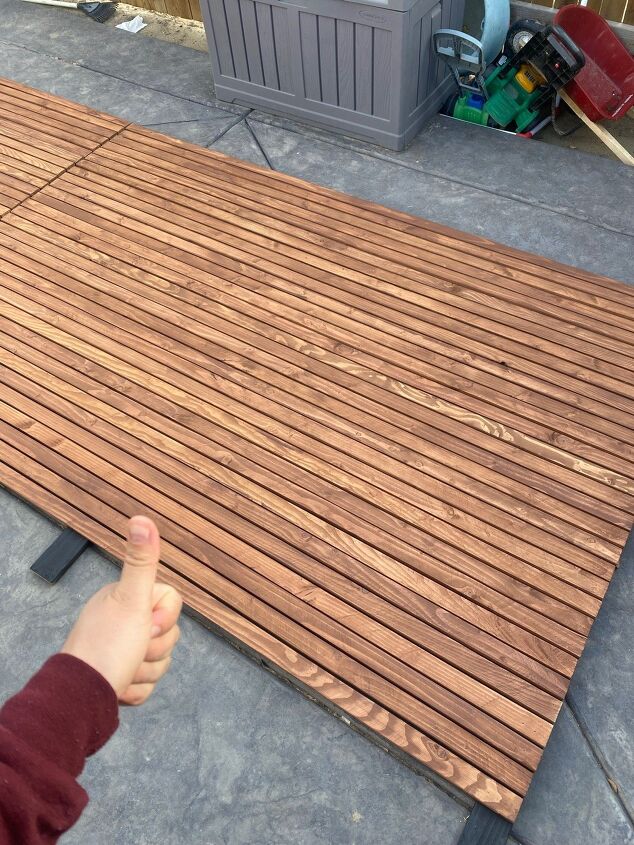 Here are my finished panels!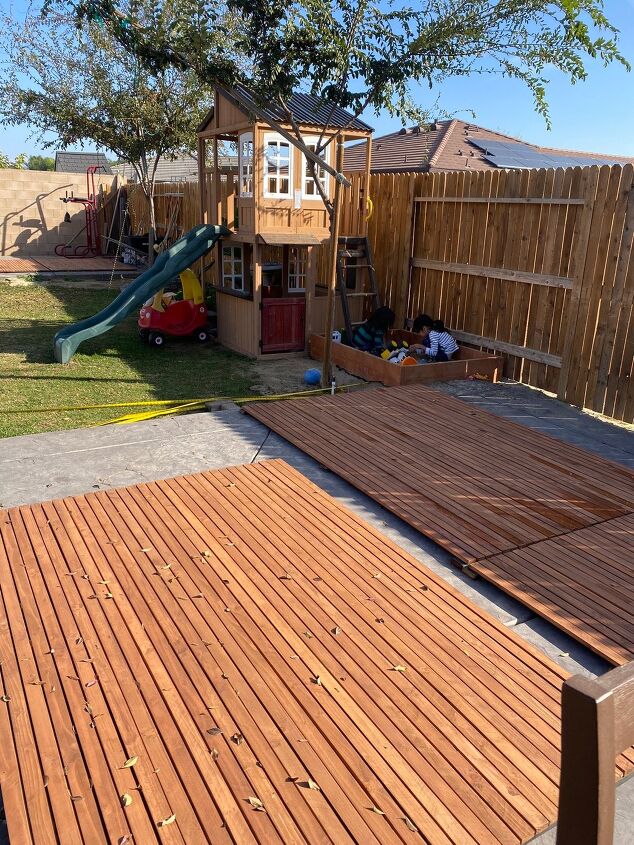 They looked pretty light weight to me on the floor ,but when I tried picking them up it was tough ! I asked my husband for help putting them up on our fence ! You definitely need an extra pair of hands putting them up .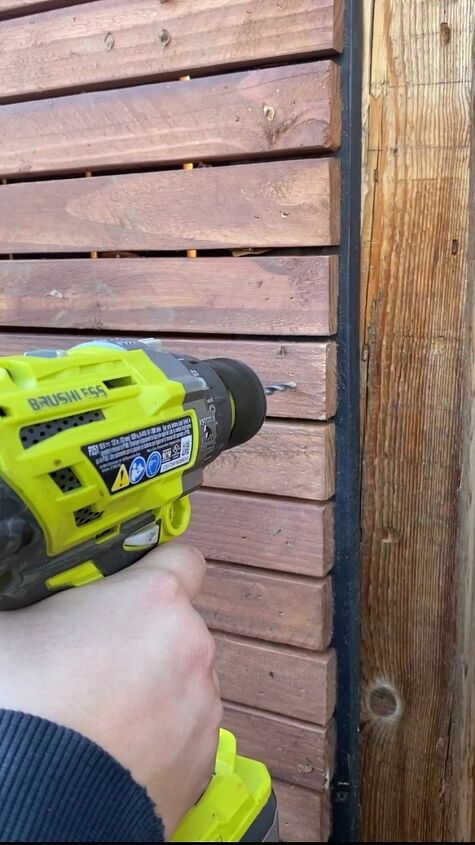 Step 6: Put the panels up !
We put the panels up with deck screws . We attached them securely to the 4×4 on our original fence .
Step 7: Lag screws for extra support
You can never go wrong with extra support . We didn't want to take any chances that our fence would wobble to fall.
First: drill your pilot holes through the panels and the 4×4.
2nd: Make your hole for the lag screw with a spade bit
3rd : Insert the Lag screw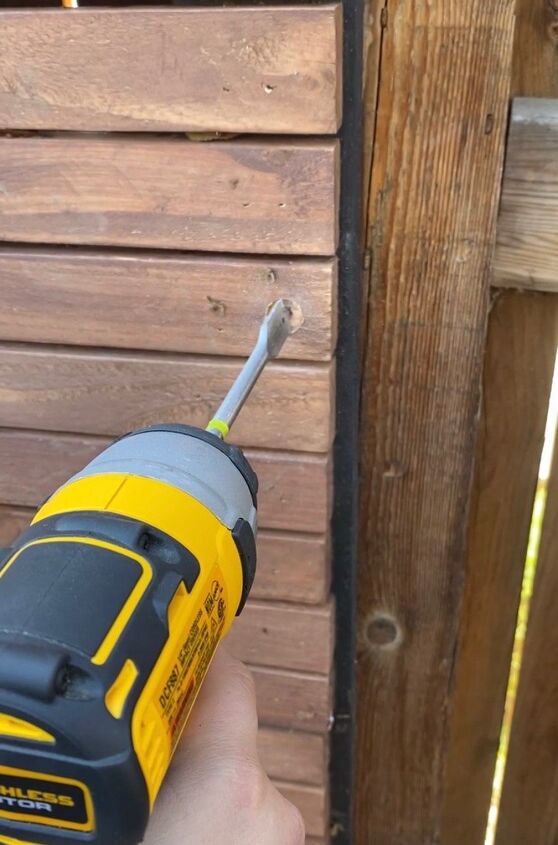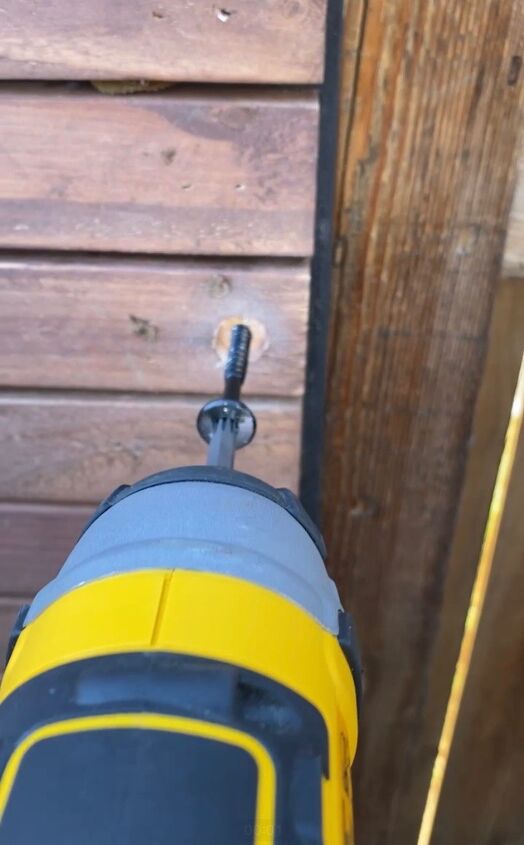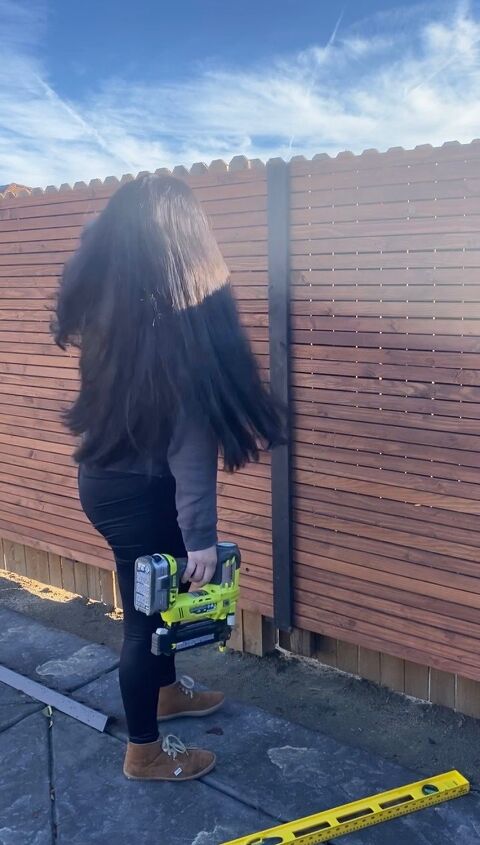 Step 8: Place the Black accent boards where each panel meets and you have yourself a beautiful finished project . Take a look !
Please Head On Over To Next Page Or Open button and don't forget to SHARE with your Facebook friends