The double door base cabinet turned into a giant mess of pots and pans and Tupperware. I need a solution to make it more useable.
This worked so well I did it in another project too.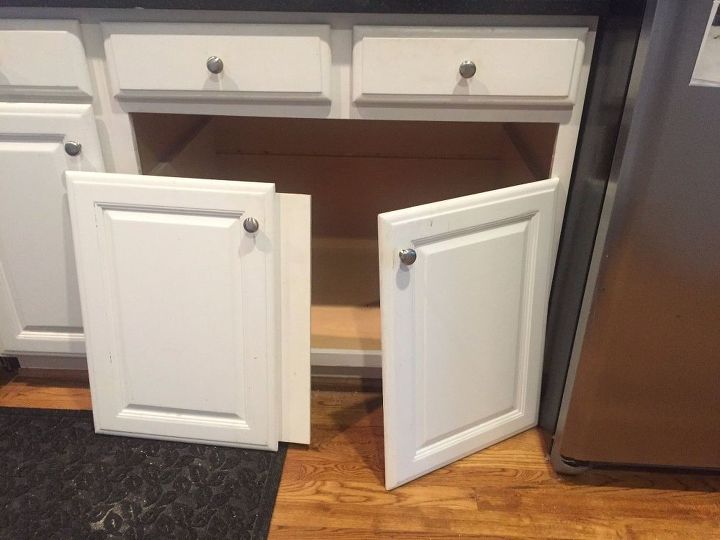 I removed the 2x doors and the half shelf that was in the back (useless shelf). There also was a pull out box on the bottom, but you had to open both doors to pull it out and items always fell out making it a challenge to get things.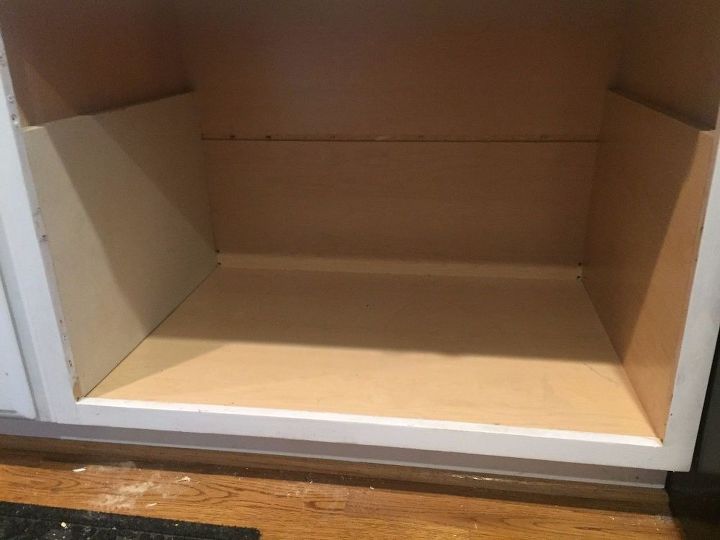 I added some side supports so I could attach the full extension slides. This is to also fill in the space on each side, and bring the wall flush with the face frame.
Click 'Next Page (>)' to keep reading and don't forget to SHARE with your Facebook friends