The house I inherited from my mother had this sad old park bench that was left behind by a former tenant of hers. Aside from the rusting on the frame, I knew it could be beautiful again.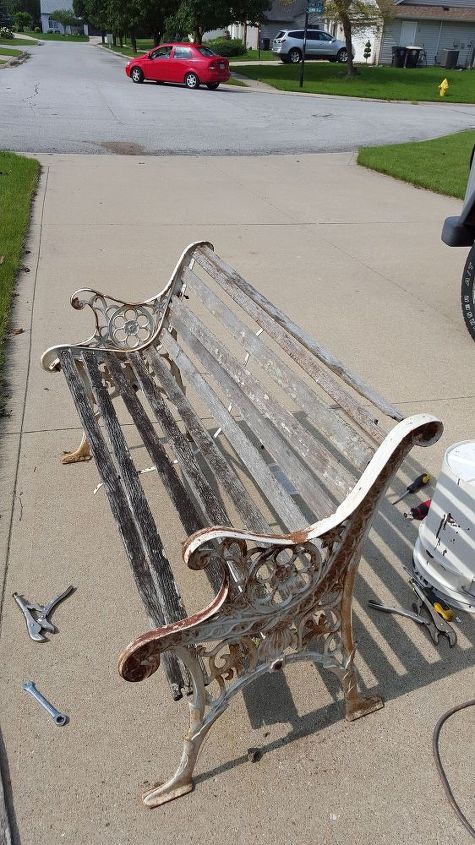 Getting ready to dismantle.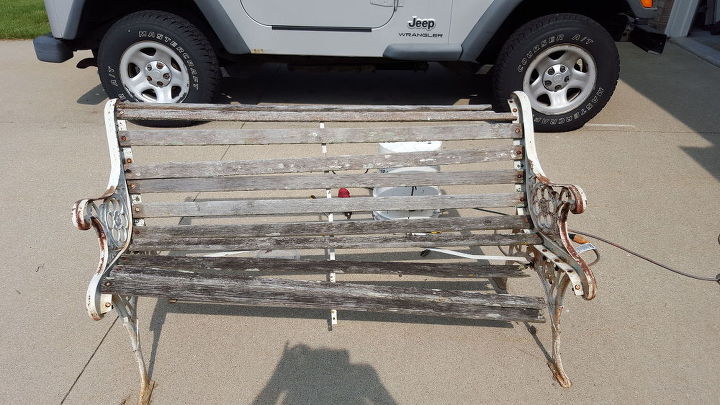 Boards were all disintegrating.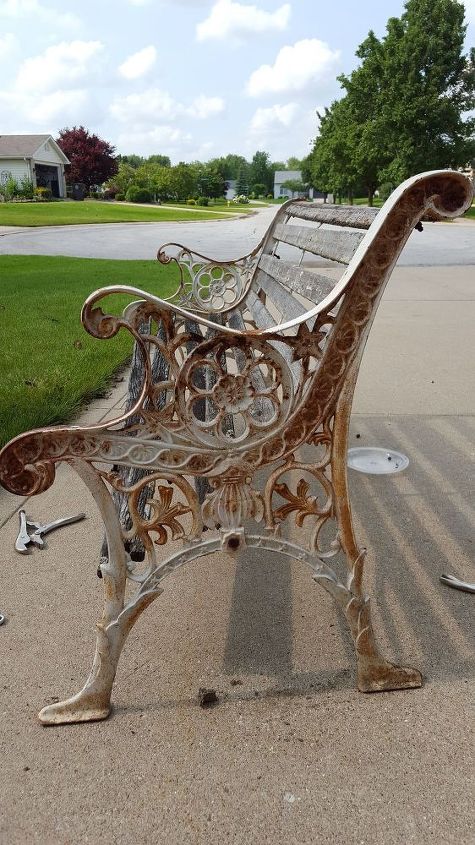 Iron frame was chipping & rusty.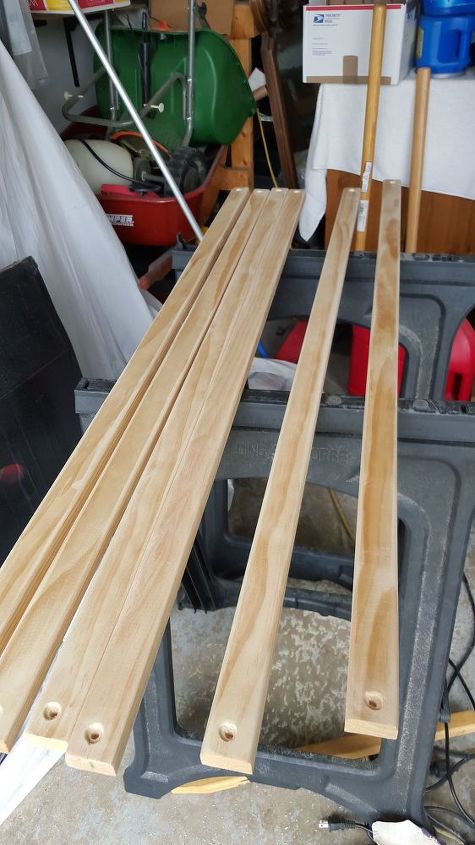 12 boards @ .75″ x 1.5″ x 48″
Click 'Next Page (>)' to keep reading and don't forget to SHARE with your Facebook friends