We were asked by some very special people to make them a kitchen island. They just finished renovating their entire kitchen and needed a table and island in one. Since we knew them I knew exactly what her style was…rustic! I knew she would love a barnwood top and I was going to find some! Look what happened next…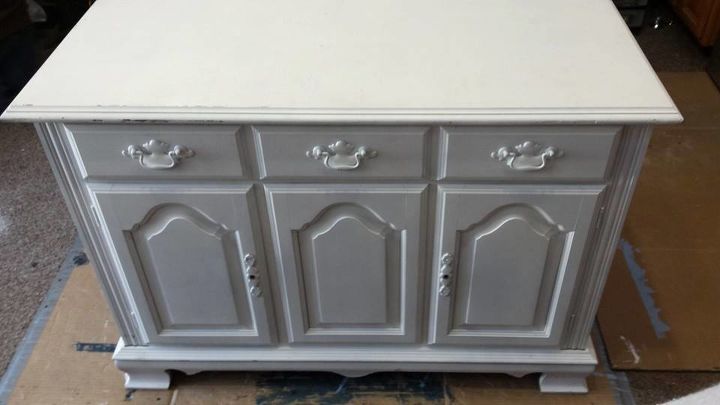 We were asked to make a kitchen island with a long list of needs that went along with it. We knew it wouldn't be an easy task but we were sure up for the challenge.
Here…" />
We were asked to make a kitchen island with a long list of needs that went along with it. We knew it wouldn't be an easy task but we were sure up for the challenge.
Here's the list:
1- It needs to be table height not counter height
2- Wheels so it can be moved when they need it to be.
3- They want it to be 48″ square so 4 people can sit at it like a table.
4- They want the middle to be open with shelves.
5- Chicken wire doors
6- Wainscoting on the back and sides (which is normally what we add to the back of islands anyway)
7- A real rustic top….barn wood!!! 🙂
8- Different handles
9- It will also need a pedestal behind to support the top.
Click 'Next Page (>)' to keep reading and don't forget to SHARE with your Facebook friends