I use these drawers all the time. They are my go-to drawers in my kitchen. Follow along and see how I organized them. I use three drawers every day when cooking. So I shared three before drawer pictures. Before I revised the organization in the drawers, I decluttered the drawers. I have plenty of tips on my blog about decluttering; feel free to stop by and check them out.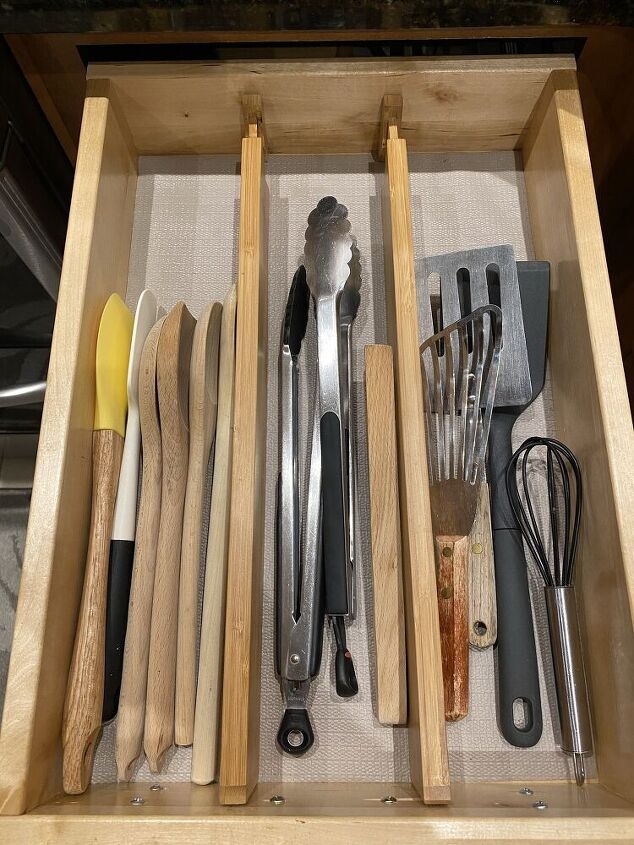 Top drawer before picture: It's not messy, but the dividers weren't great; I had to change them out. The springs on the dividers were not holding very well.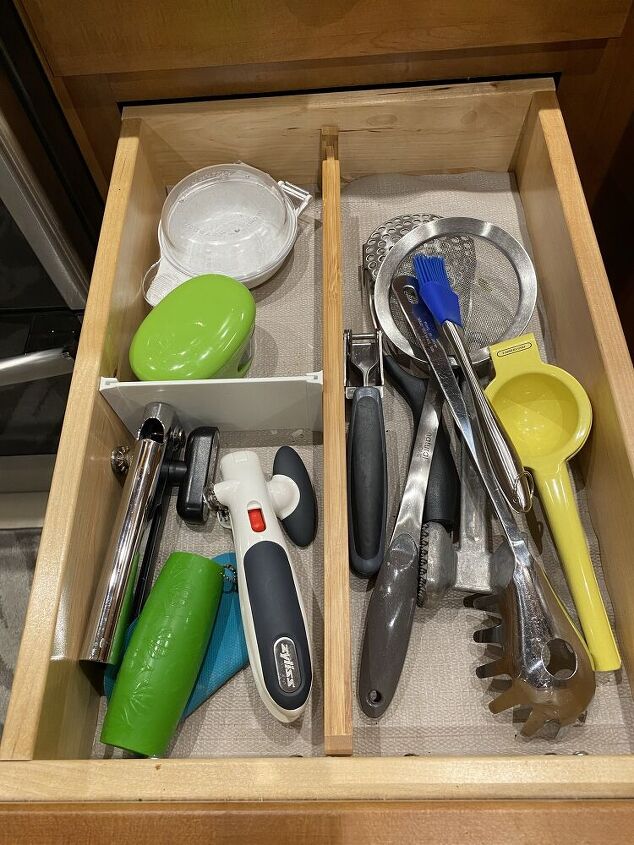 Second drawer before picture: This one was a little messier. Some items I didn't use were left in this frequently used drawer. So, I got rid of them. The plastic divider on the left was from another set because I couldn't find a way to divide this section easily with the bamboo dividers. This bamboo divider was also losing its resistance.
Back to Top