Part one was the pumpkin patch planters for the sides of my front step, so now it's time to finish this fall project!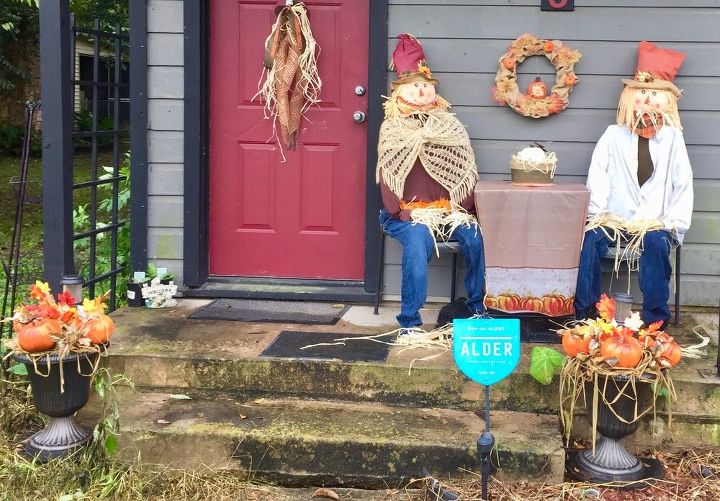 Everything began with seeing these scarecrow heads in Dollar General. I knew I wanted to do something with them, but it took a while to come to me.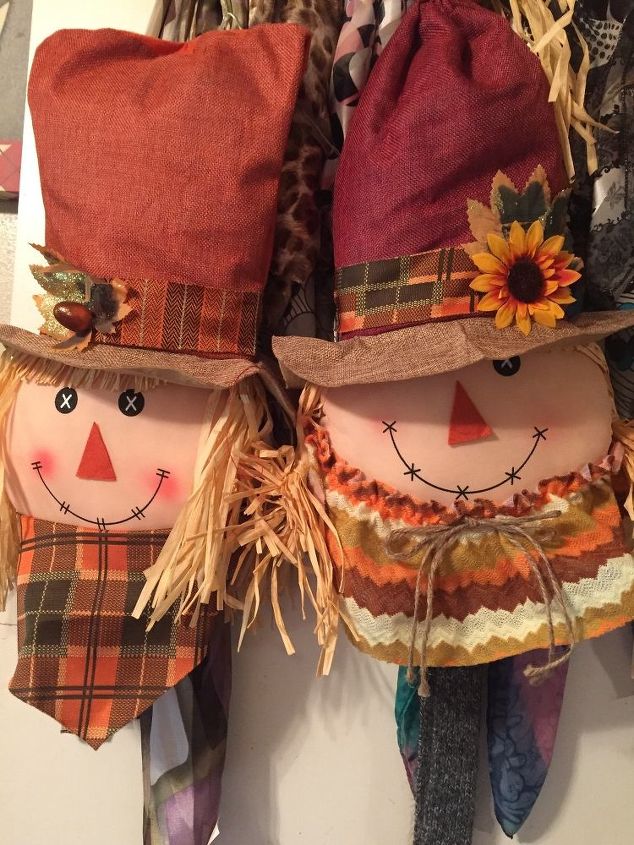 I had been saving my son's old jeans with broken zippers for the fabric (which I realize I was never going to use anyway), so I came up with making bodies for the scarecrow people. I didn't want to just stick them out there. When I pulled up one day I had a thought…my front porch bistro set!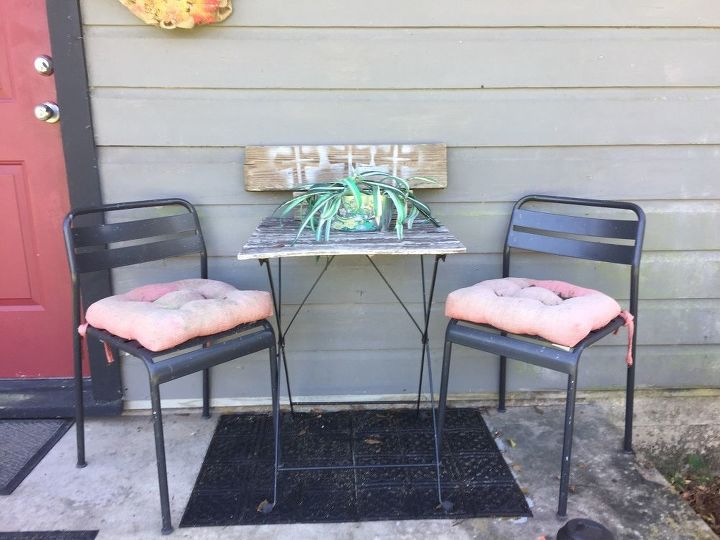 Old and faded it needed new life so I removed the cushions, rinsed it down and got to work. The easy part was the table. I covered it with a plastic table cloth and wrapped the back like a gift using packaging tape to secure it.
Please Head On Over To Next Page Or Open button and don't forget to SHARE with your Facebook friends