Fairy Garden Play Station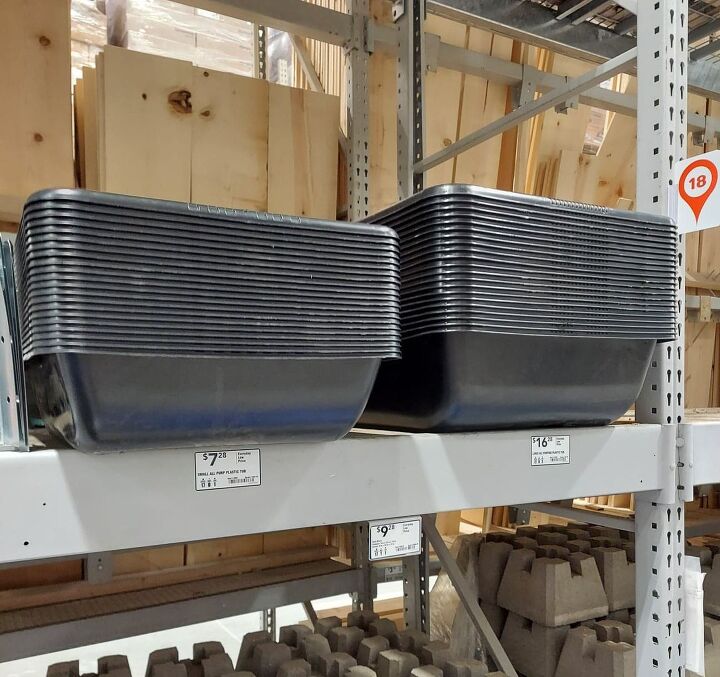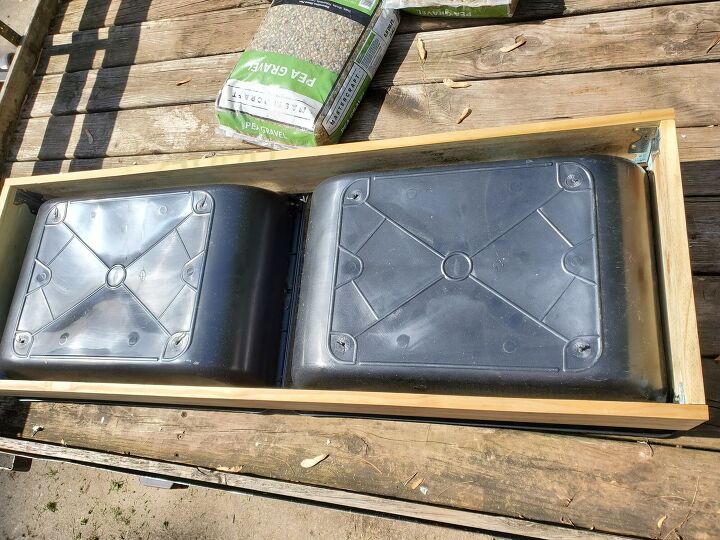 Screw or nail the corners and for reinforcement use the corner brackets.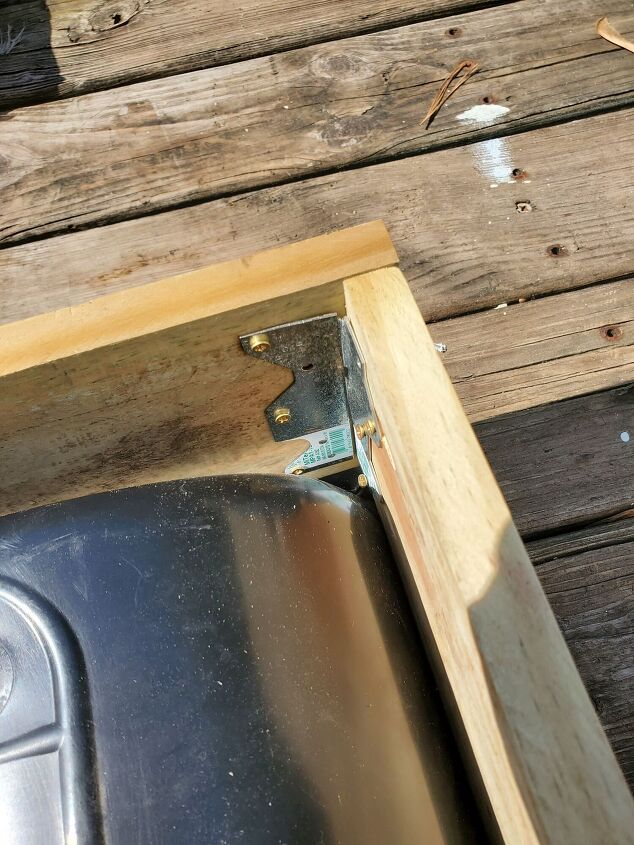 Buy and attach 4 corner brackets to reinforce the frame.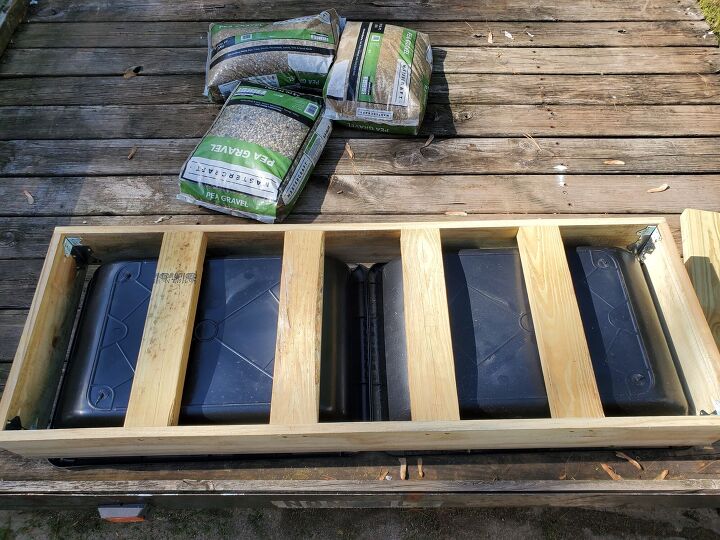 For the bottom slats you'll need 4 pieces of 2×4″ that are 18″ long. Luckily we had scraps which cut down on buying another length of 2×4.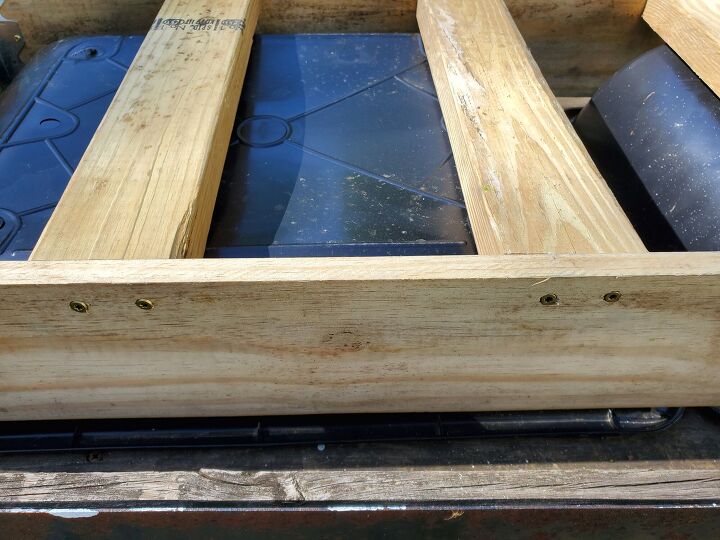 Screw each support slat into place.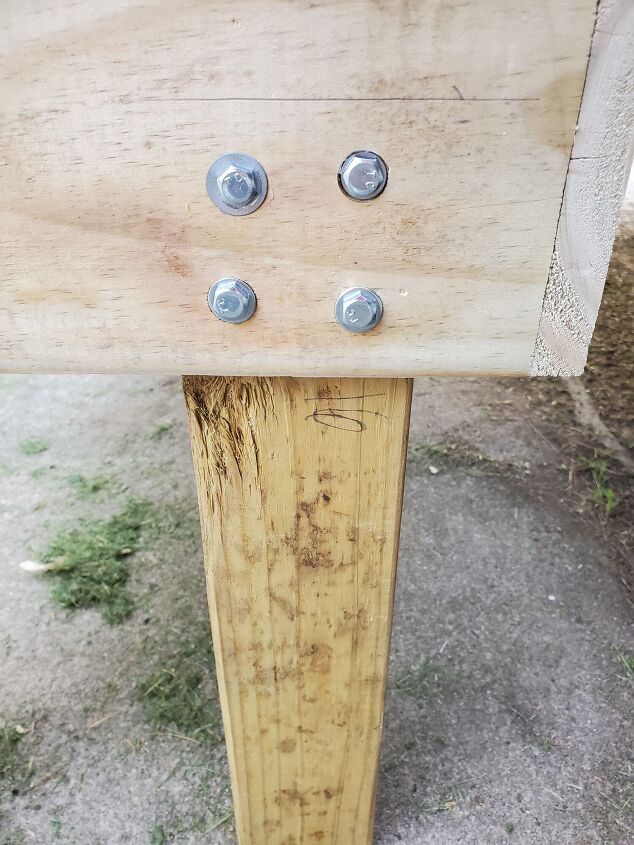 The legs are also 2×4's and can be whatever height you want- ours were 22″ long. Use 8 cap screws 3/8″ x 3-1/2″ long and 8 washers/nuts to attach the legs.
Note: choose your leg height based on what ages will be standing or sitting here.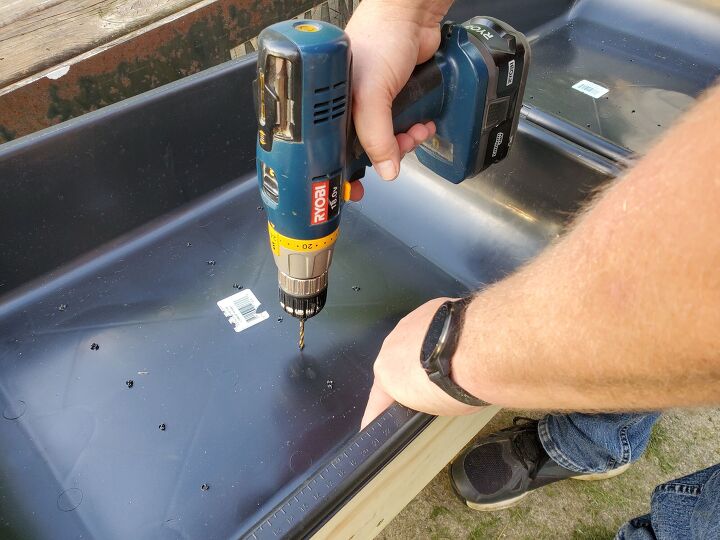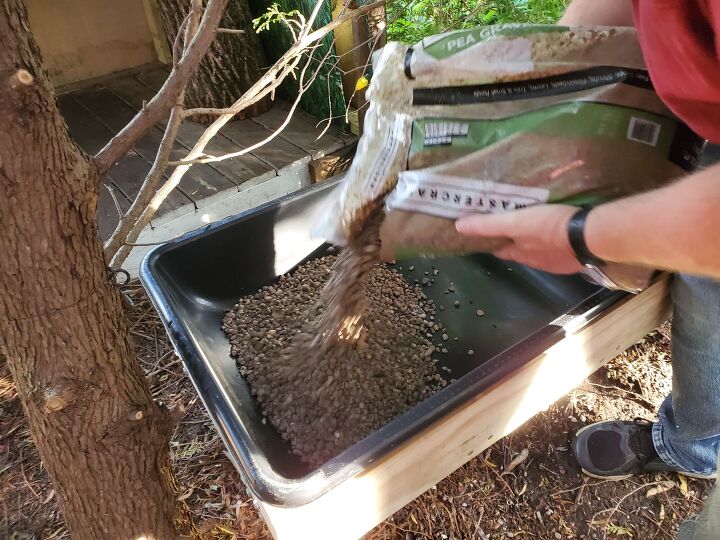 We used pea sized gravel but I'd advise washing it first as ours was unwashed. It took a bag and a half for each bin.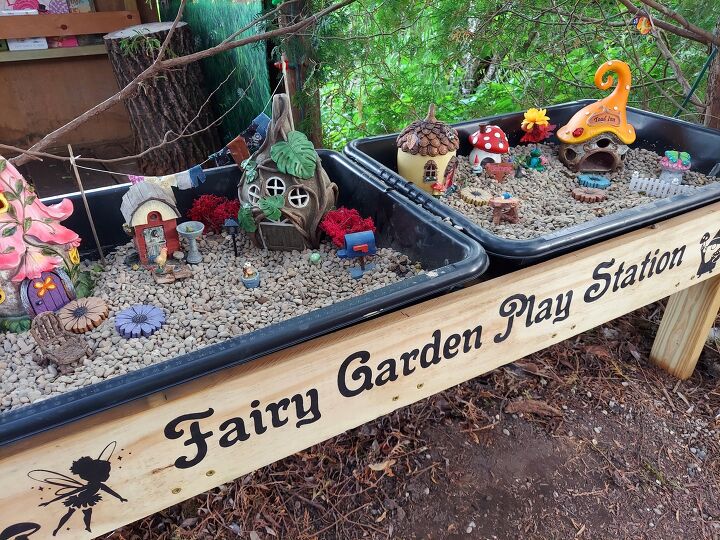 I painted on some cute fairy & gnomes and wording on the front. I used my cricut machine to make stencils but you can buy stencils online too.
Gather up all the fairy houses and pieces you have or you can make some too which is fun!
Now kids (of all ages) can create a magical Fairy village at the play station.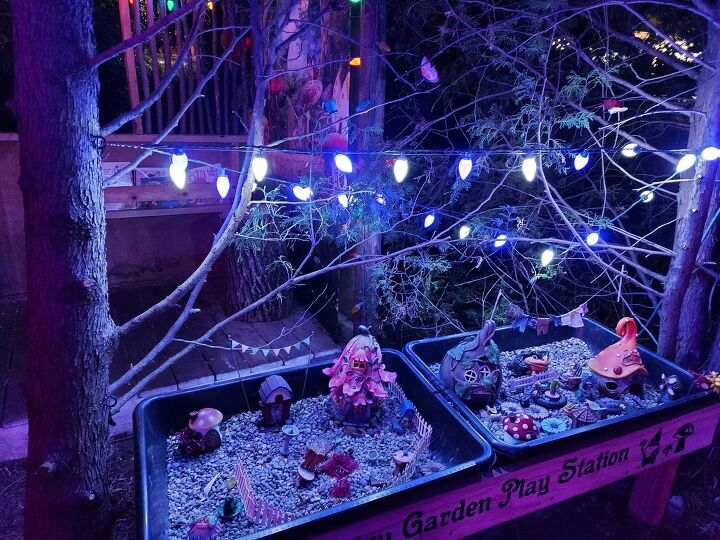 If you string lights above it becomes even more magical on a summer night!