I made this shelf above my couch last spring and I couldn't wait to see it decorated for Christmas! I added a foux greenery but something was missing. Then I decided to add a garland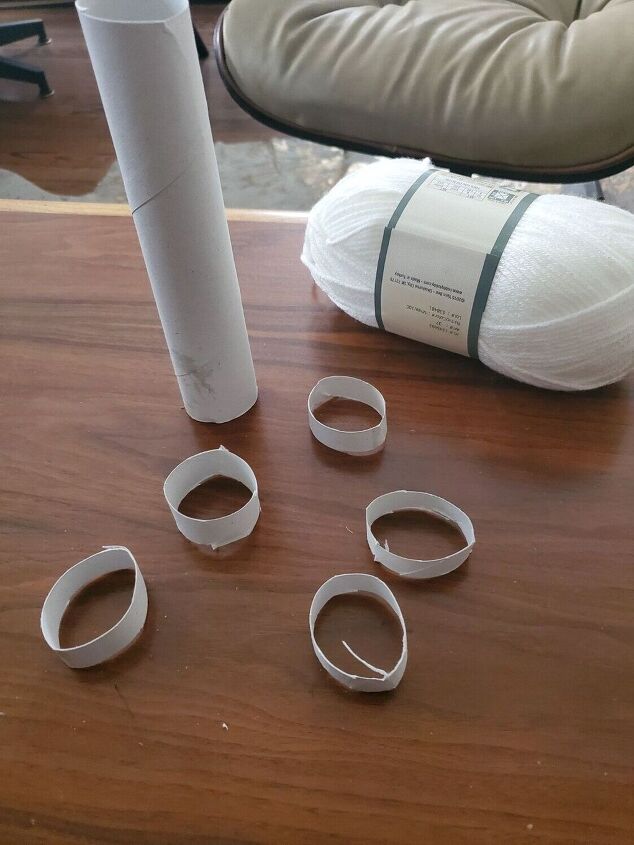 For this you will need yarn, toilet paper roll (or paper towel roll) and some wood beads.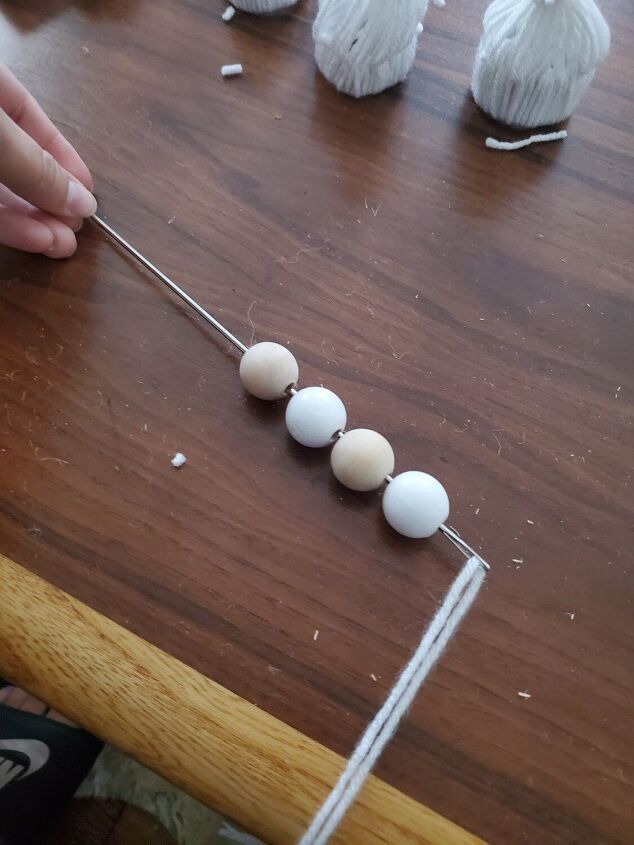 I used a large upholstery needle to thread the beads onto the yarn. You can do it without but it made it much faster. Now it was time to make little winter hats out of toilet paper roll and yarn.
Please Head On Over To Next Page Or Open button and don't forget to SHARE with your Facebook friends