Our coat closet was lacking the storage and functionality that we needed so we opted to transform it into a mudroom space on a budget! This is one of my favorite DIY's to date!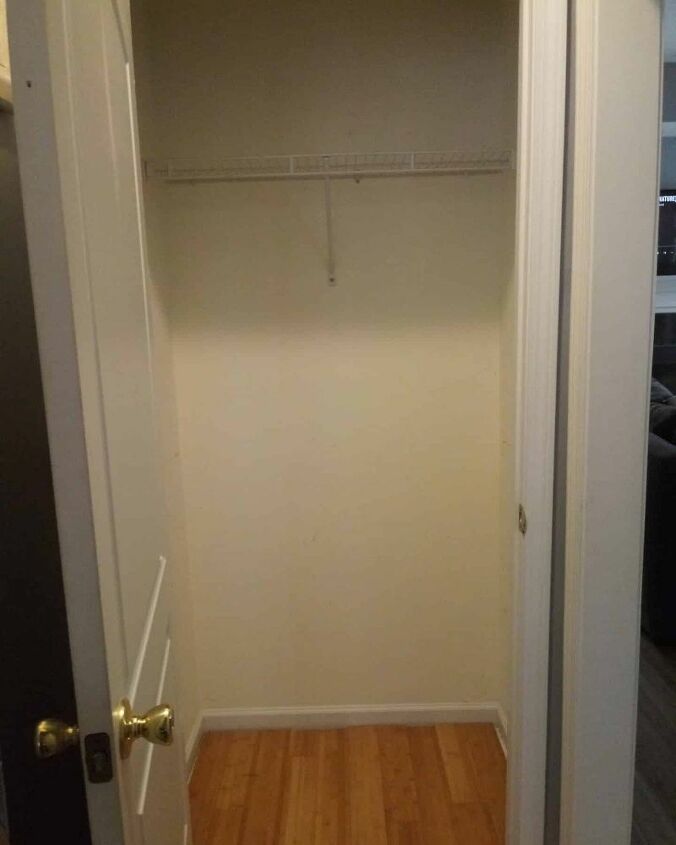 BeforeThis project started as a standard coat closet with a single wire shelf. I started by removing the shelf and hardware. I then went on to fill in any holes with DryDex spackling and a simple putty knife. I used leftover white paint to freshen the space up and create a blank slate.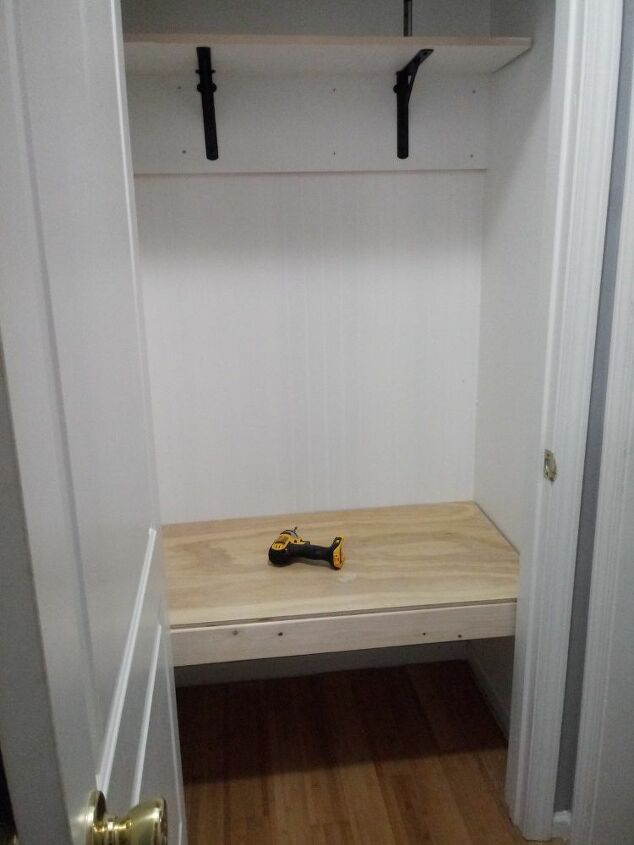 After freshening up the space this we added beadboard to the back wall using liquid nails. We measured the beadboard to the height we desired the shelf to be. We then added a 1×6 that would serve as extra support for the shelf and a place to secure the hooks and brackets. We used a laser level and pre drilled holes for the brackets and on the shelf to prevent the wood from splitting. After securing the brackets and the shelf the next step was to figure out how to add a bench that would not only serve a purpose, but also be secure. My husband and I decided to keep it simple and secure two 2x4s into studs, one on the back wall and one in the front. We measured and cut plywood to use as the bench seat.
Please Head On Over To Next Page Or Open button and don't forget to SHARE with your Facebook friends