Make a simple watering can decoration for your yard or garden.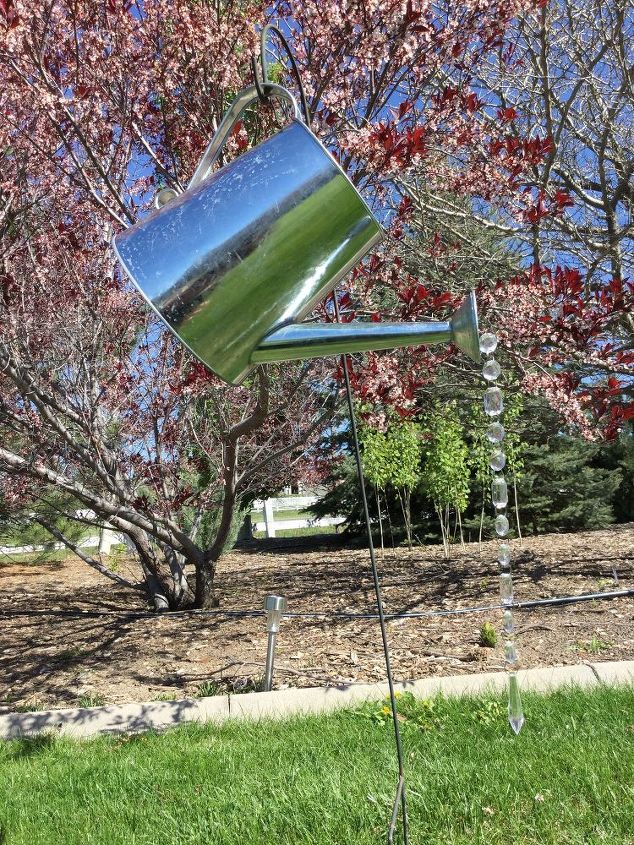 You'll need a watering can, a yard stake (mine came from the Dollar Tree), and some beads. My beads actually were to decorate a vase and I believe I got these at Walmart. You can easily make your bead string.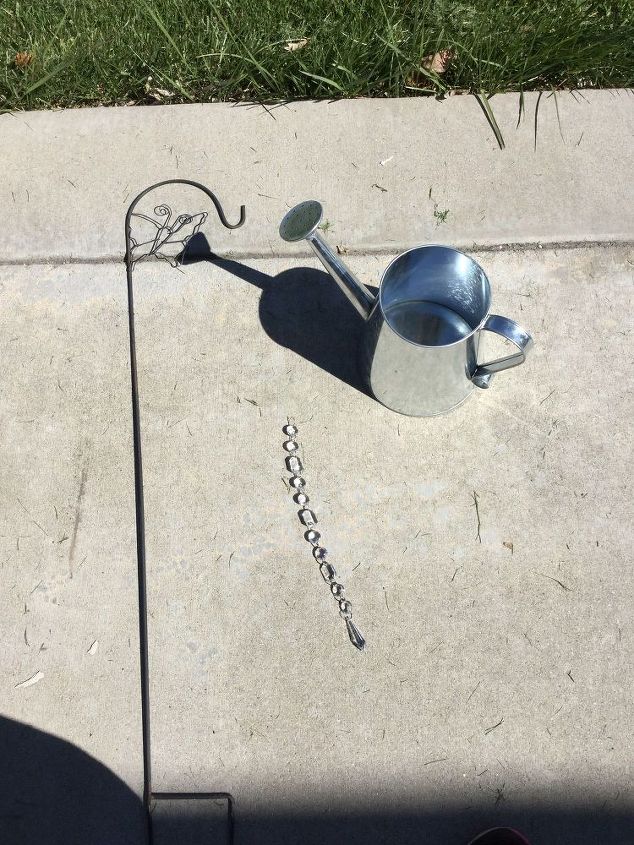 I used a metal metal connector to attach the beads to the watering can spout. The metal connector looked like a keychain and I just opened it up and stuck one side end in one hole and the other side end in another hole.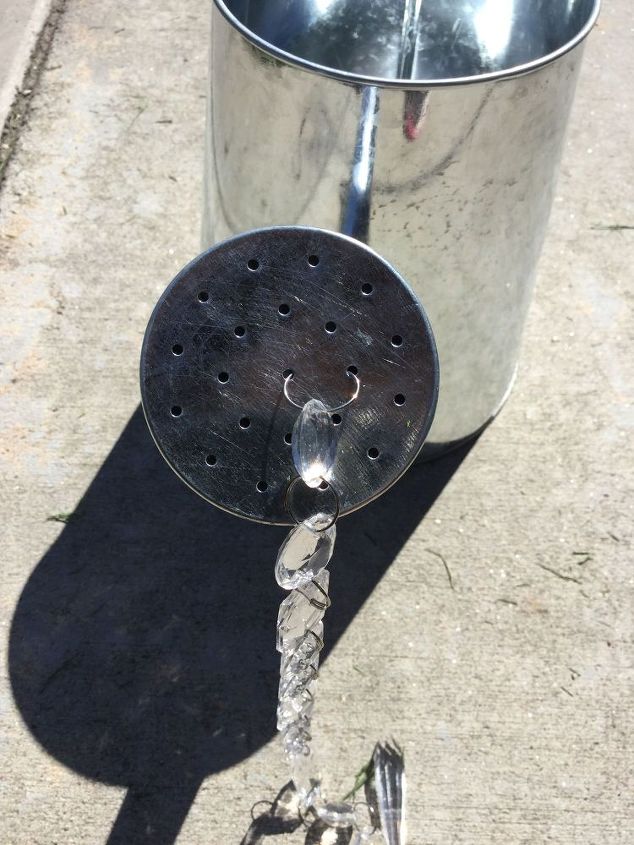 Click 'Next Page (>)' to keep reading and don't forget to SHARE with your Facebook friends