I just moved. Let me back track a little. I just moved into a house that was not the house I was supposed to move into. Originally, on the day I was to settle on the sale of my home, I was also supposed to settle on the purchase of my neighbor's house. I had spent the better part of a month measuring, planning, and falling in love with the house. A week before settlement, I had to walk away due to the discovery of excessive mold and plumbing issues! Now I was going to be without a home for an undetermined amount of time. Lo and behold (God is good), the following week I stumbled across my current home and was only displaced for the month it took to get everything settled.
During my measuring, planning, and falling in love phase, I purchased a large hutch from our local thrift store. It was perfect for the neighbor's dining room! Now, I needed to make if perfect for MY dining room! Thanks to Hometalk and Fusion Mineral Paint, I was able to transform this ugly duckling into the swan it was meant to be…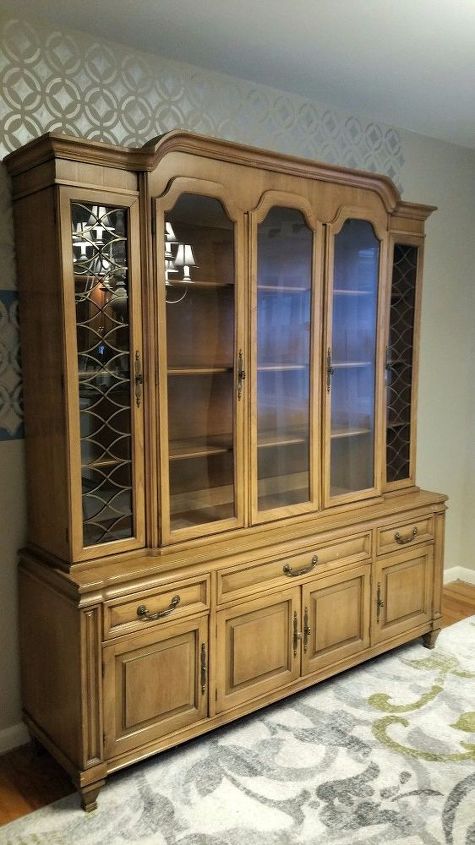 Before beginning the project, I laid out a plastic drop cloth and masked around the feet of the hutch.  This piece was so large that I just had the movers set it in place and I worked on it there.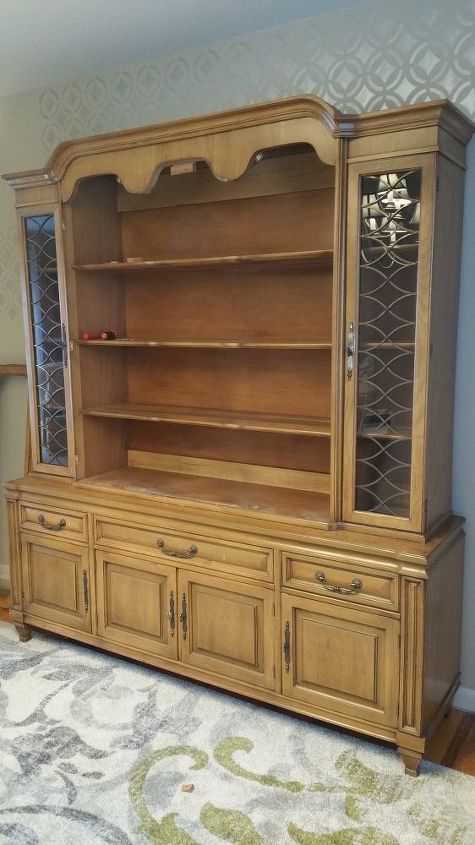 I knew I wanted to give the piece an updated look.  After much time spent on Pinterest, I decided to remove the three, center, upper glass panels and the two, center, lower cabinet doors.  The screwdriver was able to accomplish most of the work, but there were pieces of blocking that were visible from the front once the panels were removed.  For this, I employed a hammer and a lot of patience!
Click 'Next Page (>)' to keep reading and don't forget to SHARE with your Facebook friends