As you all know, I am on Facebook Marketplace daily. Scoping out deals and freebies! Just a few weeks ago, I spotted this custom made kitchen cabinet. It was all wood and in great condition and the asking price was $20.00. The sellers were converting to open shelving and had the original cabinets for sale. This was the last one! There was storage space inside, so I knew it would make a great functional piece, in just about any room of the home. It just needed a few minor adjustments.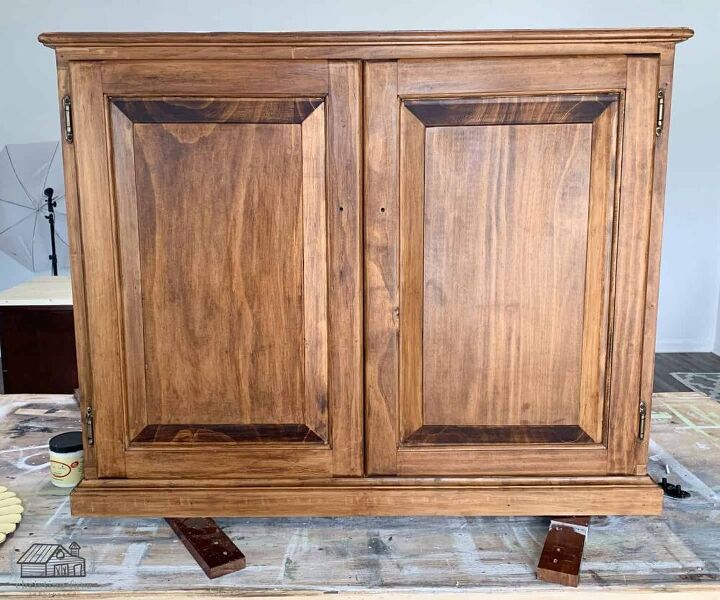 For starters, the cabinet needed height. I had these four furniture feet in my stash that I had found at the Thrift Store for $1.00 each, and they were unfinished. They would be perfect for my project.
The Hubs drilled a hole in each corner of the bottom of the cabinet. He then screwed the feet into place. It was a solid wood piece so it would hold the feet nicely without any wobbling.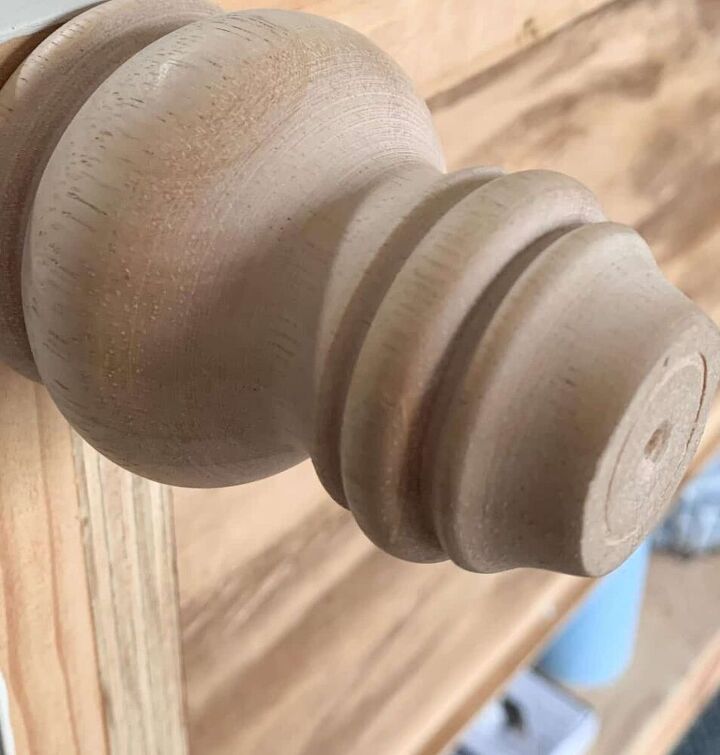 I chose the paint color Drop Cloth from Dixie Belle. I have fallen in love with this color! My walls in the dining room are camel colored which would coordinate well.
Please Head On Over To Next Page Or Open button and don't forget to SHARE with your Facebook friends