We found an old rustic cooler and got to thinking…why don't we make one!? 🙂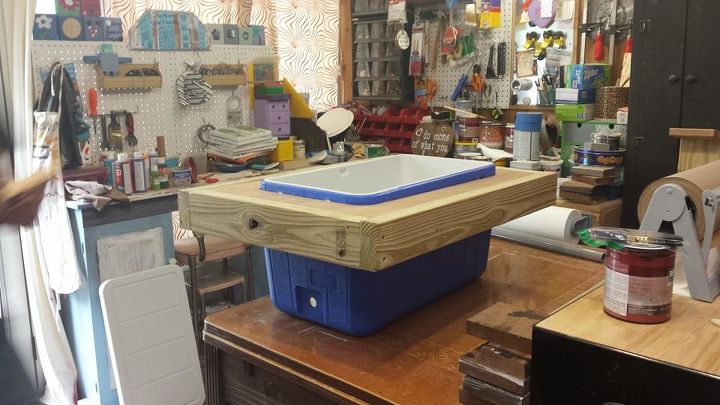 So this is where it begins….to start the hinges for the lid, the handles, and the drain were removed…then hubby traced the lid for the cooler upside down on top of a piece of plywood, then decided how much space we wanted around it. The plywood was cut out and a frame built around it.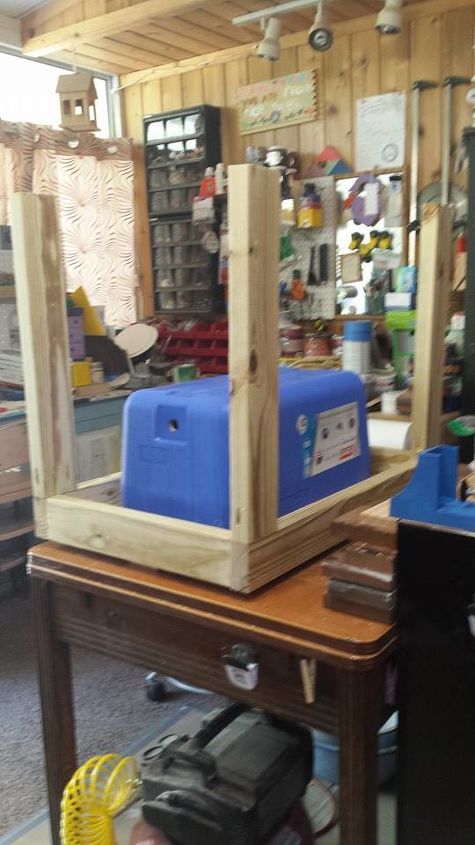 Legs are cut to the height we wanted and attached. Anyone that follows us knows we put wheels on pretty much everything.. Lol..those will be added soon.
Click 'Next Page (>)' to keep reading and don't forget to SHARE with your Facebook friends