Inefficient and inconvenient access to even the tidiest looking bins, bags or expensive shoe organizers tucked away, behind or under things in my tiny apartment forced me to find a better solution… And thanks to IKEA's impulse-purchase-friendly floor design, I made my way through Kitchen Storage before ever making it to Closet Organization! HA!
I've included all the materials used in *MY final product below, but anyone can certainly run with this idea and customize the length and type of rails that best fit their needs!
Materials for my IKEA shoe organizer:
All items from IKEA "Kitchen Storage" (*screws not included)
6x- GRUNDTAL Rail (31 1/2″)
4x- BYGEL Rail (21 3/4″)
3x- VARIERA Storage Box
2x- VARIERA Utensil Holder
2x (5pc) – GRUNDTAL S-hook
1x (10 pc) – BYGEL S-hook
Steps:
1. I joined 2 GRUNDTAL (31 ½") Rails, using the included connector screw
2. Before drilling and mounting I placed a few test shoes on top of the rail as a 'spacing test' reference to allow enough, yet minimal room from the ceiling to maximize my space.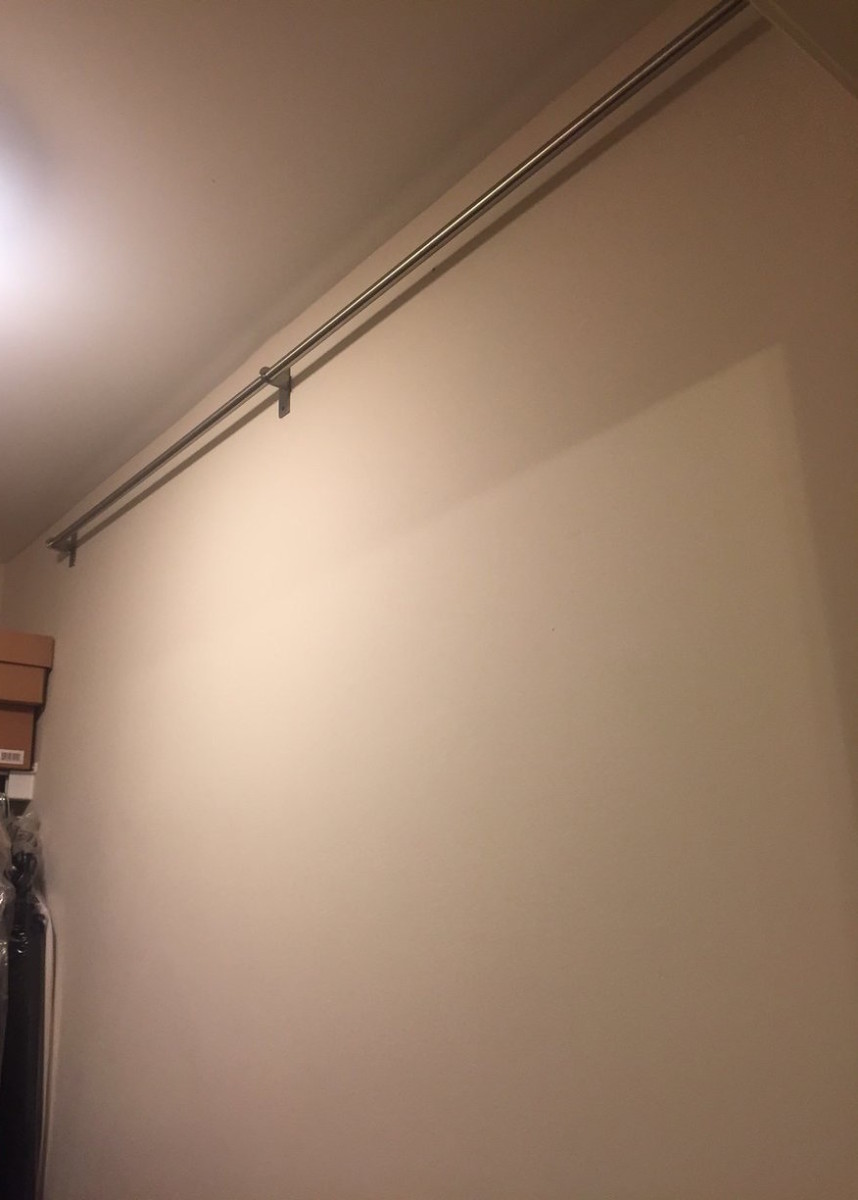 Please Head On Over To Next Page Or Open button and don't forget to SHARE with your Facebook friends