In NYC, every nook and cranny should be utilized! As soon as you walk into this apartment, you're smacked in the face with a long and narrow hallway to your left and the only bathroom directly in front of you. Where do you drop your keys? The mail? Your purse? We hate shoes piling up on the floor more than anything, so we knew we had to come up with something creative. We had a 14″ x 12″ corner full of valuable real estate, but we knew we couldn't just install boring floating shelves or shop forever for a perfectly-sized, expensive piece of furniture. Reclaimed wood, old spindles, and plumbing fittings and piping would do just the trick. We created a tall corner unit with 5 shelves–perfect for catching those small everyday items that can otherwise make your entryway look cluttered.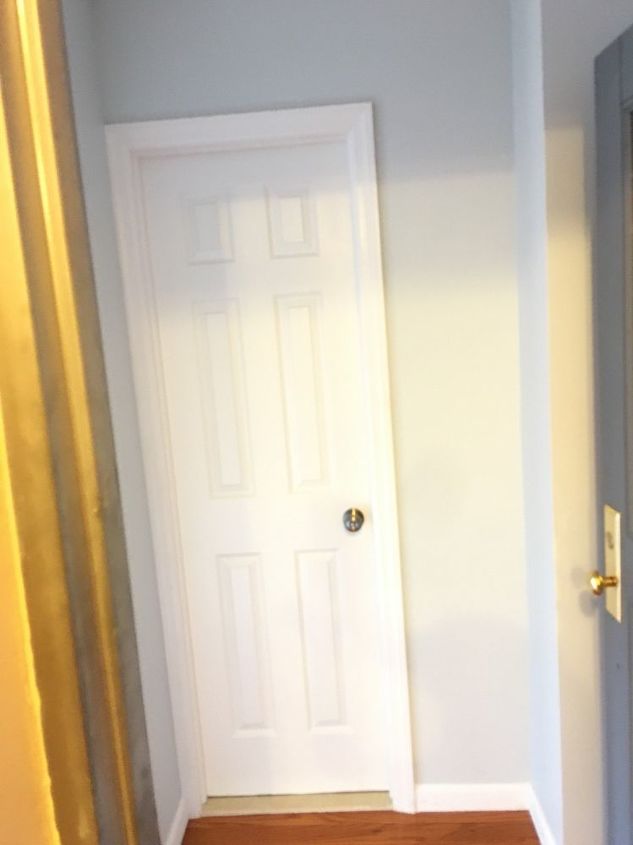 This is what it looked like before we got to work designing a custom corner unit.


Materials List:
-Wooden Spindles
-Plumbing pipes and fittings
-Select pine boards
-Power Drill
-Spade Bit
-Jigsaw
-Stain
-Chalk Paint
-120 grit sand paper
-Spray paint
-(4) 1″x1″ corner braces
-Drywall anchors and screws
-Small level
-Screwdriver
STEP 1: Measure your space
Measure the corner you'd like to utilize. Ours was 12″ x 14″. Because we wanted to utilize the entire area, we decided to buy new wood from the hardware store as wide reclaimed planks were hard to come by at our local reuse store. 1″x12″ select pine boards were inexpensive and I knew I could give them character with the right amount of paint.
Click 'Next Page (>)' to keep reading and don't forget to SHARE with your Facebook friends