When I bought my 80-year-old house I knew one of the first areas I'd want to update would be the kitchen. I don't have the budget to do a total overhaul so I turned to my favorite decorating tool – paint!
By painting the cabinets myself, installing new flooring myself and adding a few other cool touches I was able to get my dream kitchen for just a few hundred dollars!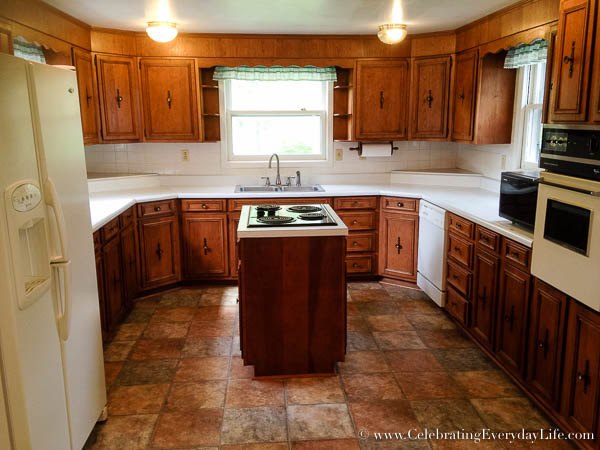 This was the kitchen when I bought it. The cabinets were in good condition but I wasn't wild about the color. And while this floor works with this color of cabinet, it just wasn't my dream floor. Time to roll up my sleeves!
Please Head On Over To Next Page Or Open button

and don't forget to SHARE with your Facebook friends