Picture me giving one of these (*strikes a talk-to-the-hand pose*) to the dirty grout in our foyer and half bathroom. We FINALLY got it looking clean and new again!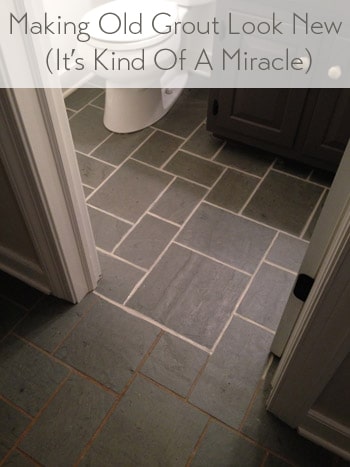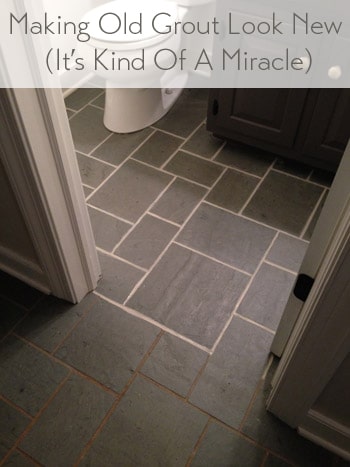 Now that we're done, the view just got a heckova lot better around here.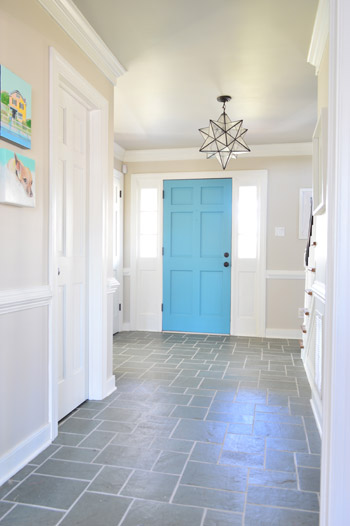 As you might recall, for the past six months that we've lived here, it has looked like this.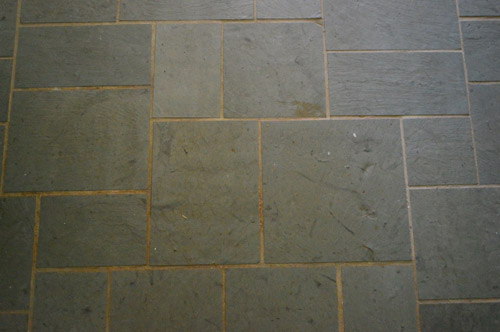 I gave nearly every method under the sun a shot to make that grout look clean. After repeatedly scrubbing the heck out of it, I knew that it was actually very (very, very) clean… it just was so discolored and stained in certain areas, that no amount of blood, sweat, or tears could make it look that way.
Some of my attempts to clean grout included (but weren't limited to):
various baking soda concoctions
various vinegar solutions
copious magic erasers
specialty grout cleaning floor sprays/potions/scrubs
bleach pens
oxegenating cleaners
Mrs Meyers powdered cleanser + a wire brush
Barkeeper's Friend + a wire brush
a borrowed steam mop
lots and lots of muttered cursing
So I did what most people would do and I gave up and ignored it for another few days (what's a few days after six months of no-dice results?). And then I finally faced facts. The grout either needed to be scraped out and regrouted entirely (which makes for a pretty messy job, especially in the main hallway of our house which connects the entire upstairs to each room downstairs) or it needed to be refinished.
Please Head On Over To Next Page Or Open button and don't forget to SHARE with your Facebook friends