I have a love/hate relationship with my lower Lazy-Susan. We store cereals, chips, crackers, oils and larger bottles of things on the lower tray. The cereal boxes get tipped over when we spin the tray, the chip bags get smashed and a good amount of both get lodged between the wall and the tray in that unreachable outer limits.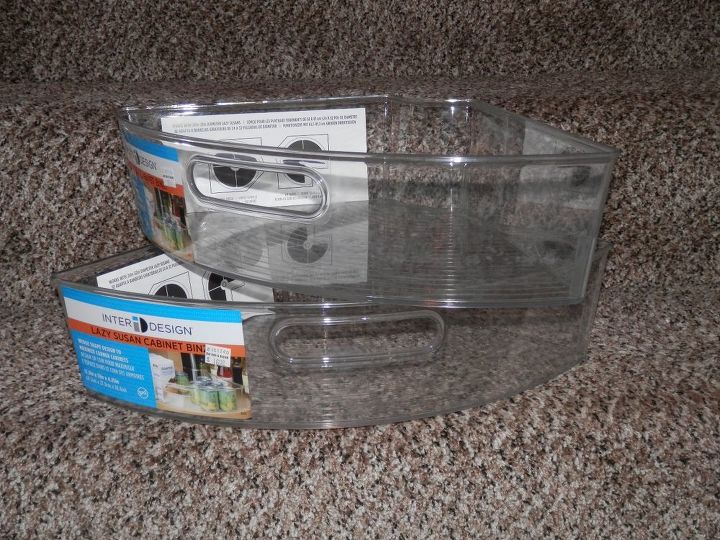 I searched and searched for a solution and ordered the expensive wedge bins ($16.99 each!!!) that didn't fit. Returned them at Bed, Bath and Beyond and got the larger ones, but there was wasted space where they didn't fit my 28″ round trays. One size(s) does not fit all…:) I returned those also.
I needed something taller and more custom to the things we store. I also wanted to utilize the space. After thinking about it for sometime, I knew I could come up with a solution of the idea I had carried in my mind for months.
First we removed the Lazy-Susan from the corner cabinet. This gave me a chance to actually see what space I had on the tray.
Click 'Next Page (>)' to keep reading and don't forget to SHARE with your Facebook friends