I've been a DIY'er for several years… and a blogger for…well, not nearly that long, so I have more projects than I do posts about those projects. I thought I would take advantage of and share with you something that I've done a few times and it's one of my favorite DIY projects to do! Turning a boring wall into a gorgeous statement piece by using joint compound. I hope you'll find this DIY faux brick wall tutorial informative!
For our first DIY Faux brick wall, we used brick panels that we purchased at Lowe's. I still love our walls of brick panels, (we have 3 of them), but I wanted to try this process using joint compound because it looked like fun. And it is! If you follow me over on Instagram @somethingpaintedwhite, you may have seen this process because I've done it a few times and I love to share my DIY's in stories.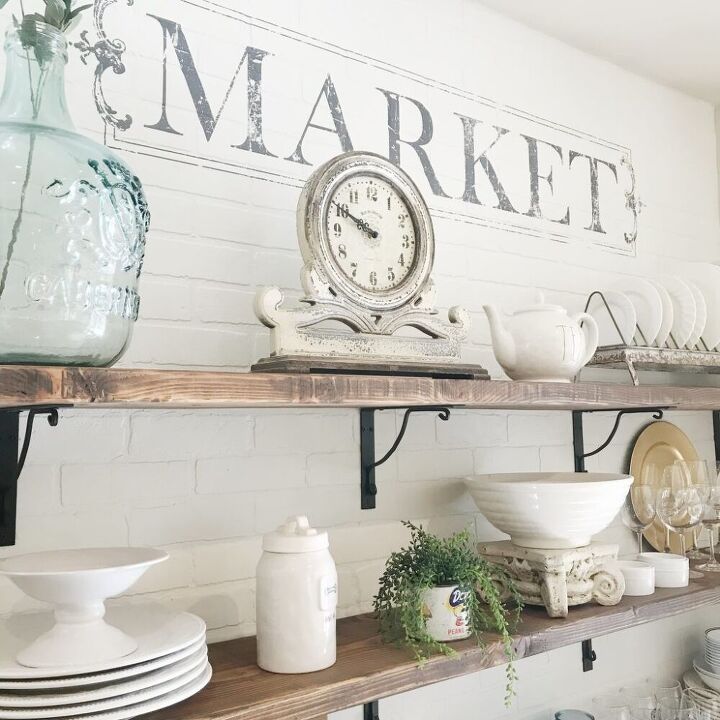 Our first faux brick wall, we used brick panels here!
DIY Faux Brick Wall Using Joint Compound. The first time I saw this process I was blown away and knew I had to try it. It's really quite easy…just a bit time-consuming. I'll do my best to walk you through the process so that, if you love brick like I do, but don't have any in your home…you can make your own. (you're welcome!)
Please Head On Over To Next Page Or Open button and don't forget to SHARE with your Facebook friends