My landscape goal this summer was to create an oasis of sorts in the garden area of our backyard. We have a very large Maple tree in the center of this area and some of the grass does not grow well due to the shade it provides. There are also two 4′ x 8′ raised garden beds. Both of those things make mowing difficult. So….I decided to make some changes.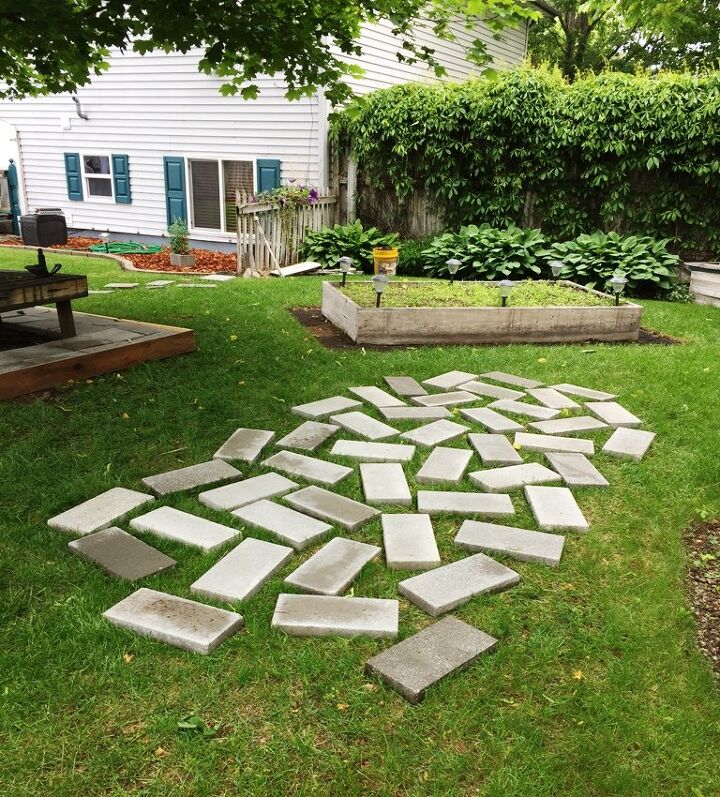 Deciding on designI had replaced some rectangular bricks that were around my bark beds with another style of brick so I decided to use those bricks in the garden area. I had several rectangular bricks laying on the ground in the spot where I thought a seating area would be nice. I must have rearranged the bricks 5 or 6 times.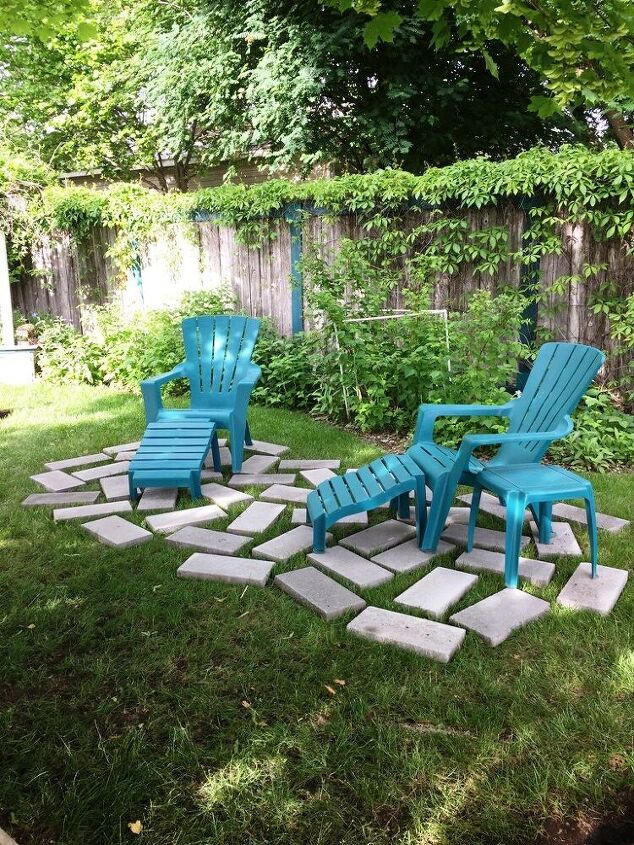 Too smallI moved the bricks close together and set the Adirondack chairs on them only to find out that design would be too small. I spread them out in the same shape and just didn't like it.