Merry Christmas…Happy New Year…Okay, I'm behind! But now I've got another easy DIY project for today. This door revamp turned out pretty cool and only took a few hours of my time, plus it's held up really well since I finished it over a year ago. I love how much this simple "faux-shiplap" fix gave our powder room door a whole new look. Hate builder-basic doors as much as I do? Give this a try!
When we first took a tour of our house, we quickly noticed its abundance of doors. Most of our home is nice and open, but if there's a narrow hall, it's FULL of doors. And many were in rough shape, either bifolds (double hate those things!) falling off their tracks or builder-basic white doors with inexplicable holes and dents. Then there were the cracked and chipping original gold door knobs.
In fact, the doors were so noticeably awful that one of my husband's caveats for buying this house was "Okay, as long as you do something about those doors." So…
Door Project 1: Powder room door.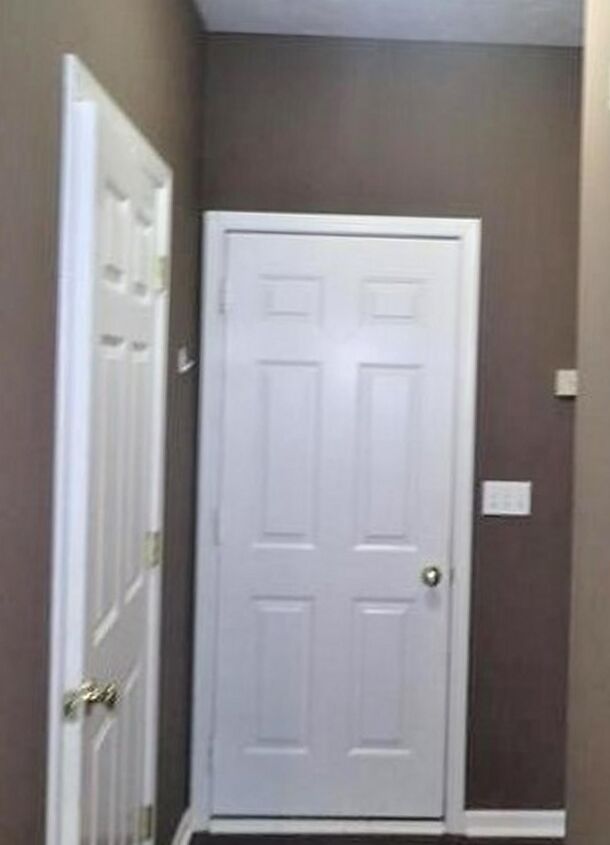 Please Head On Over To Next Page Or Open button and don't forget to SHARE with your Facebook friends