My biggest problem with keeping plants alive has to do with watering them. 🪴 I forget about them and by the time I remember, I am now a plant mom, they are past the point of coming back. That is, until I discovered self watering planters. I bought 1 set off of Amazon and was hooked so then I bought a second set. At this point, I decided it would be easy to make my own to get just the right size planter and add some variety to my decor.
Update: I've had people ask about the placement of my wick and doesn't it need to go higher. I knew mine didn't (the water wicked to the to, even the wick was across the bottom.) I did a little research and suspected it was my soil mixture and I was right. I found that good quality soil will wick water upwards for about 30 cm. I tried small planters, now it's time to try some bigger ones.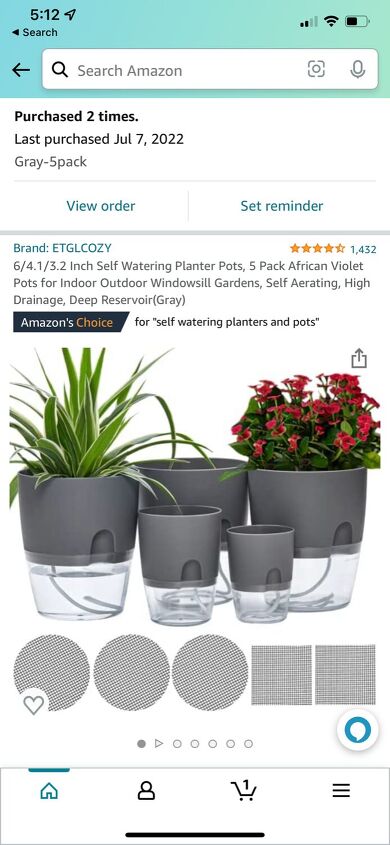 Here are the planters that started my obsession. For around $16 you get 5 pots. I actually love them and now I have ten of these. But the product seemed simple and a little variety might be nice.
Please Head On Over To Next Page Or Open button and don't forget to SHARE with your Facebook friends