I love to transform unwanted and damaged items of a vintage nature by breathing new life into them and when I saw this piece of slate on a string in local charity shop thought it would be a great item to be decorated and be durable for the garden .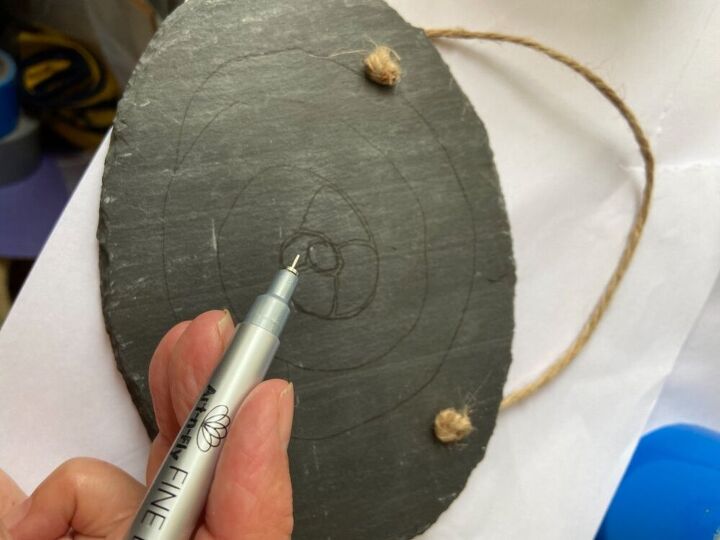 I begin by roughly drawing a spiral shape onto the slate. I imagine the pieces of vintage ceramic going around from the centre outwards. Curling gently in colourful pattern forms. You could design any shape you feel works for you and so good using your imagination to come up with unique designs..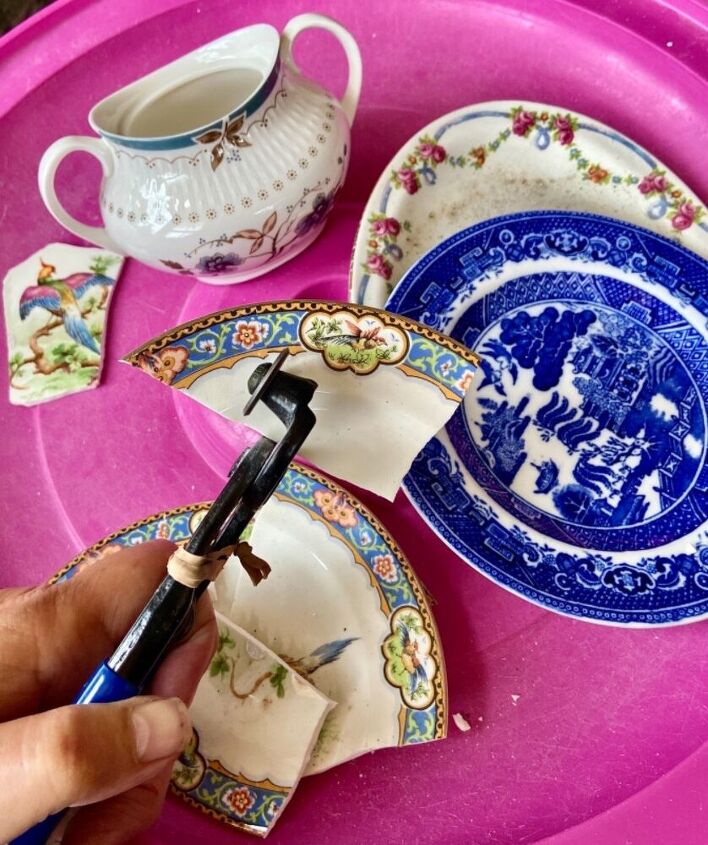 I use wheeled tile nippers to cut the ceramic crockery into small pieces and try and choose little pretty flowers and patterns. I think would work well on the piece.
Next is to sand smooth the raw edges of the ceramic pieces and the mini hand held drill with a carbide wheel to go around the rough edges works a dream.
Please Head On Over To Next Page Or Open button and don't forget to SHARE with your Facebook friends