I know I probably say this about every project when it is still new and exciting….but I really think this is my favorite project to date! Not only did I make the most beautiful barn door, but I did it using the original pantry/closet door! I can't believe I didn't think to do this before! So much easier than building from scratch. Oh, and some gorgeous hardware from National Hardware definitely doesn't hurt!!
*This post was sponsored by National Hardware but the opinions contained within are solely my own.
Disclaimer: In the name of full transparency, please be aware that this blog post may contain affiliate links and any purchases made through such links will result in a small commission for me (at no extra cost for you). As an Amazon and Home Depot Associate I earn from qualifying purchases.
Step 1: Remove the Original Door
First up, take the old door off by unscrewing the hinges of your current door to remove it from the door frame. Go ahead and remove all the hardware from the frame and the door because you won't need it anymore. The door you have is what will serve as the base for your new modern barn door.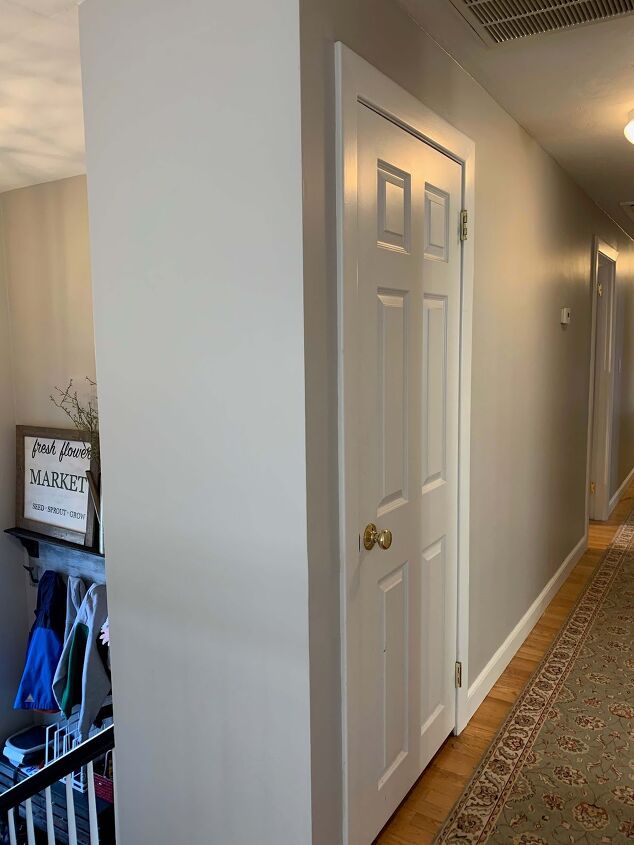 Use wood filler to fill the voids on the door frame where the hinges and door latch had been. Sand smooth and repaint to match the trim.
Please Head On Over To Next Page Or Open button and don't forget to SHARE with your Facebook friends