We love our home but like most buyers, we desired the beauty and benefits of a fireplace that this house did not have. In 2019 I decided to build a faux mantle so that I had somewhere to hang stockings during the holidays. It was adorable but 2 years later I was ready for the real deal so I set out to upgrade to something more permanent. As much as I love DIY I think a chimney was a bit outside my skillset so I decided on a DIY electric fireplace.
Electric fireplace inserts are a great option to add a fireplace to any home. They come in a variety of shapes, sizes, and prices, making it an achievable solution for the average homeowner and DIYer. All you have to do is build a surround! Keep reading to see how I added a DIY fireplace to my home and scroll down for more photos!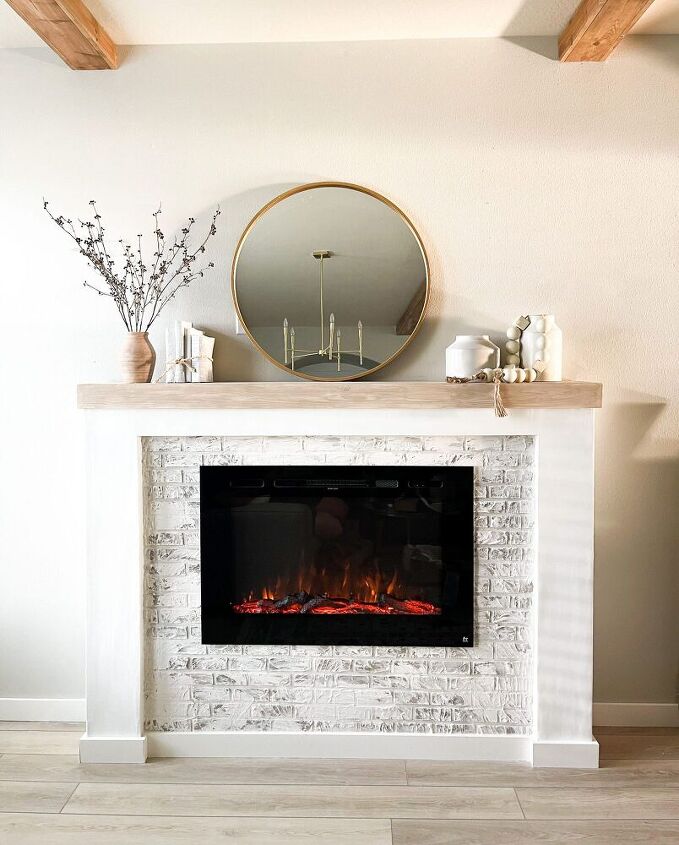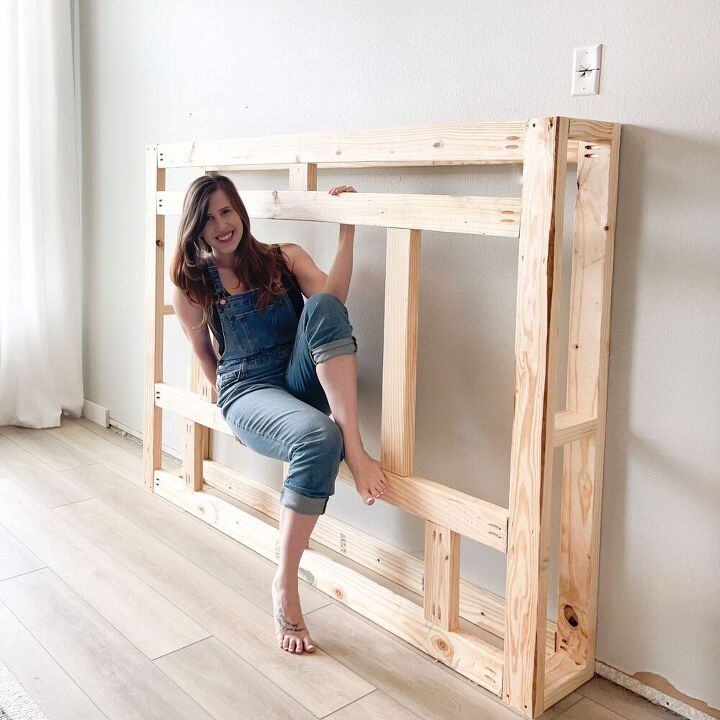 Framing the DIY Fireplace
First, I needed a frame. I used the DIY beams on my living room ceiling to find the center of the room and started working on a frame out of 2x4s. I came up with the measurements based off the painter's tape I had mapped out on the wall when I determined the size I wanted. You could do this just about anywhere in your home. My fireplace frame was about 72 inches wide, 53 inches tall, and 10 inches deep however the final measurements added 2 inches all the way around so make sure you consider that when building your frame. The frame is screwed into the studs and my husband gave it the ol' "dad shake" for structural approval.
Please Head On Over To Next Page Or Open button and don't forget to SHARE with your Facebook friends