This past summer I created built-ins at our cottage using stock upper kitchen cabinets as a base. I considered the build a practice run because I wanted to do the same thing at our home.
Well I did! But I did it for even less expensive!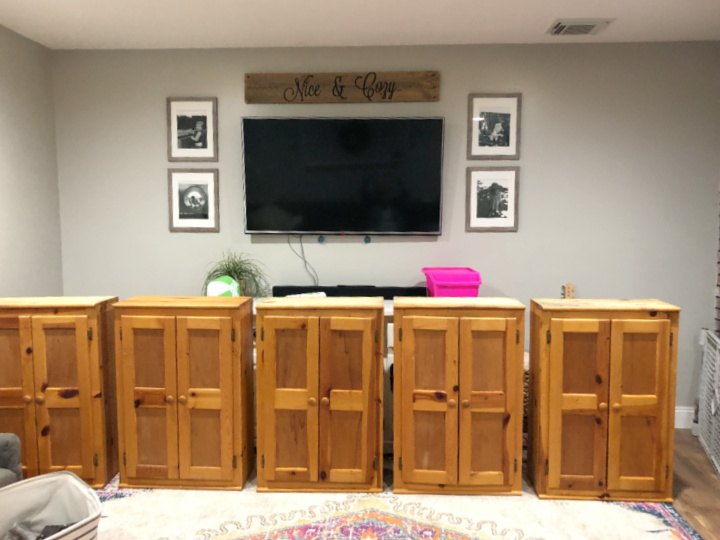 I found these 5 cabinets on Facebook Marketplace for $40 for ALL FIVE!! I sent my husband out late at night to pick them up because I didn't want anyone else to take them.
They were the perfect base for built-ins for our family room.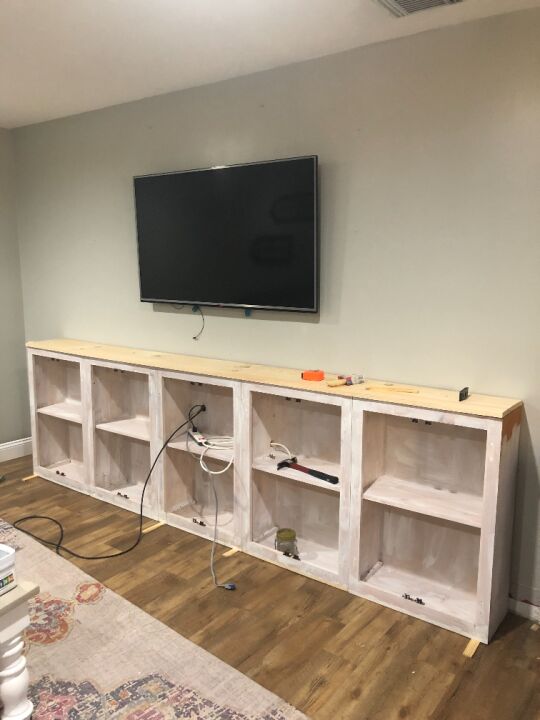 I started off by removing the tops because they had a rounded edge, and then screwing them together using shims to level them out.
Please Head On Over To Next Page Or Open button and don't forget to SHARE with your Facebook friends